Mobile proxy servers in Elektrėnai, Vilnius City Municipality
Become one of Internet users in Elektrėnai with clean residential IP.
Leverage our sophisticated technology to get as many residential IPs as possible. Change IP via API on demand.
We use only real sim-card and enterprise grade hardware to get top 4G/LTE speeds. No contracts, no commitments.

482 GB
of data processed within past 24 hours

686,107 unique IPs
were used by our clients within past 24 hours

32% better
than the mobile residential proxy market average
Other big cities in Lithuania
Work with any software and any website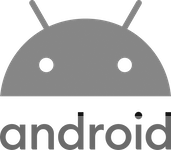 We guarantee work with any software that support HTTP proxies. In case of any issues our support will always help you to set it up.
Biggest ASNs in Lithuania
AS15440
UAB Baltnetos komunikacijos
50,432 IPs
AS5479
Kauno Technologijos Universitetas
31,744 IPs
AS16125
UAB Cherry Servers
18,432 IPs
AS43811
Telia Lietuva, AB
15,104 IPs
AS34120
Verslo Tiltas UAB
13,056 IPs
AS61272
Informacines sistemos ir technologijos, UAB
12,544 IPs
AS199527
UAB Bite Lietuva
6,144 IPs
AS12539
Penki Kontinentai, Ltd.
4,096 IPs
AS201201
UAB Duomenu logistikos centras
2,560 IPs
AS24607
UAB Duomenu logistikos centras
2,048 IPs
AS49602
Private Limited Liability Company "KRENA"
1,536 IPs
AS5522
Telia Lietuva, AB
1,024 IPs
AS30944
Bendra Lietuvos, JAV ir Rusijos imone uzdaroji akcine bendrove "DKD"
1,024 IPs
AS59642
UAB Cherry Servers
1,024 IPs
AS44771
SC Lithuanian Radio and TV Center
512 IPs
AS24825
Lietuvos Respublikos Uzsienio reikalu ministerija
512 IPs
How litport is different?
Litport is designed and managed to provide you highest data quality and guaranteed anonymity.

Shared or private
Our plans will satisfy any needs. Private devices, shared devices and shared pools. Save money and get the best performance.

Unmetered Bandwidth
There are no limitations on data transfer. Focus on your business, don't worry about traffic.

Fast and reliable
Run your requests at blazing 4G/LTE speeds as high as 50 Mbps.

Sharing know-how
You do web scraping, ad verification, SEO monitoring? We do that for many years on enterprise level. We know how to solve issues and how top quality proxy should work.

Solid foundation
Proxy servers are the foundation to many business processes. We provide the top quality, so you can build safely and fast to succeed in your goals.

Servers distribution
Our servers are located in different countries to provide you minimum ping to your proxy and get you maximum 4G/LTE speed.