Mobile proxy servers in Vianden, Canton of Vianden
Become one of Internet users in Vianden with clean residential IP.
Leverage our sophisticated technology to get as many residential IPs as possible. Satisfaction guarantee, 100% moneyback.
We use only real sim-card and enterprise grade hardware to get top 4G/LTE speeds. Competitive and flexible pricing.

993 GB
of data processed within past 24 hours

32% better
than the mobile residential proxy market average

857,091 unique IPs
were used by our clients within past 24 hours
Other big cities in Luxembourg
Work with any software and any website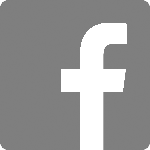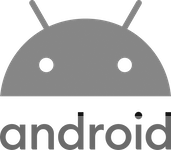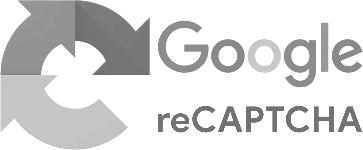 We guarantee work with any software that support HTTP proxies. In case of any issues our support will always help you to set it up.
Biggest ASNs in Luxembourg
AS12684
SES ASTRA S.A.
253,696 IPs
AS2602
Fondation RESTENA
83,456 IPs
AS9008
Visual Online S.A.
22,016 IPs
AS34683
TELKEA TELECOM SA
17,920 IPs
AS24611
Datacenter Luxembourg S.A.
16,896 IPs
AS25273
Broadcasting Center Europe (an RTL Group Company)
5,632 IPs
AS201973
European Court of Justice
4,096 IPs
AS44295
Lab Luxembourg S.A.
3,072 IPs
AS51497
Innova Co S.A.R.L.
2,816 IPs
AS12472
Waycom International (SASU)
1,280 IPs
AS203055
Datacenter Luxembourg S.A.
1,024 IPs
AS60319
Join Experience S.A.
1,024 IPs
AS48968
dnx network sarl
1,024 IPs
AS199511
dnx network sarl
1,024 IPs
AS201740
Sodrugestvo Group S.A.
1,024 IPs
AS207188
Clearstream Services S.A.
512 IPs
AS48526
Proximus Luxembourg S.A.
512 IPs
AS57231
Innova Co S.A.R.L.
256 IPs
AS60391
Papa-Razzi Media Group A.s.b.l.
256 IPs
AS50144
DuoDecad IT Services Luxembourg S.a r.l.
256 IPs
AS198097
Skype Communications Sarl
0 IPs
AS21484
BT Global Services Luxembourg S.a.r.l
0 IPs
AS198015
Skype Communications Sarl
0 IPs
How litport is different?
Litport provide private solutions since 2008, and offer public services since 2019. We are here to change the game.

Shared or private
Our plans will satisfy any needs. Private devices, shared devices and shared pools. Save money and get the best performance.

Top tier hardware
Our infrastructure is based on enterprise-level hardware to provide maximum security, sustainability and uptime.

Fast and reliable
Run your requests at blazing 4G/LTE speeds as high as 50 Mbps.

1 day plans
We have plans for just one day. Get it for quick use and testing purposes.

Sharing know-how
You do web scraping, ad verification, SEO monitoring? We do that for many years on enterprise level. We know how to solve issues and how top quality proxy should work.

Rotating proxies
Our rotating proxy network let you get a new IP without any effort, thanks to our advanced proxy rotation. You can get IP from the same location or you can switch to another city, state or even country. All based on your rotation settings.