Mobile proxy servers in Sátão, Viseu District
Become one of Internet users in Sátão with clean residential IP.
Leverage our sophisticated technology to get as many residential IPs as possible. Real engineers in support team.
We use only real sim-card and enterprise grade hardware to get top 4G/LTE speeds. No contracts, no commitments.

5,400
happy customers from all over the world

45% faster
than the mobile residential proxy market average

171 GB
of data processed within past 24 hours
Other big cities in Portugal
Work with any software and any website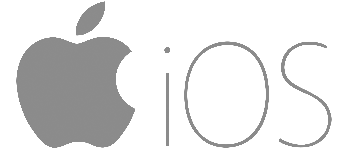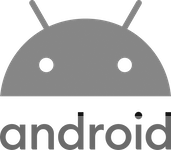 We guarantee work with any software that support HTTP proxies. In case of any issues our support will always help you to set it up.
Biggest ASNs in Portugal
AS13156
NOWO COMMUNICATIONS, S.A.
218,112 IPs
AS9186
ONITELECOM - INFOCOMUNICACOES, S.A.
87,040 IPs
AS199155
Direcao Geral de Estatisticas da Educacao e Ciencia
16,384 IPs
AS33876
DMNS - DOMINIOS, S.A.
8,192 IPs
AS47787
EDGOO NETWORKS UNIPESSOAL LDA
6,912 IPs
AS49349
Dotsi, Unipessoal Lda.
6,912 IPs
AS200366
Anant Singh trading as GW Labs IT Solution
4,608 IPs
AS49941
Eurotux Informatica SA
1,792 IPs
AS43652
100 LIMITE - SERVICOS DE INTERNET ONLINE LDA
1,536 IPs
AS12353
Vodafone Portugal - Communicacoes Pessoais S.A.
1,207 IPs
AS208457
CLOUD Telecom Lda
1,024 IPs
AS201782
Make It Simple Consultoria Informatica Lda
1,024 IPs
AS201523
EDP - Energias de Portugal, S.A.
1,024 IPs
AS47784
Entidade de Servicos Partilhados da Administracao Publica, I.P.
1,024 IPs
AS201449
Digital Absolut Business - Servidor, Virtualizacao, Cluster, Datacenters e Telecomunicacoes, Lda
1,024 IPs
AS201170
ANA - Aeroportos de Portugal, SA
1,024 IPs
AS29615
Associacao Porto Digital
1,024 IPs
AS12833
Fundacao para a Ciencia e a Tecnologia, I.P.
512 IPs
AS51171
MINHOCOM, Gestao de Infraestuturas de Telecomunicacoes EIM
512 IPs
AS38993
Renova-Fabrica de Papel do Almonda S.A.
256 IPs
AS25253
CAIXA GERAL DE DEPOSITOS, SA
256 IPs
AS28672
BANCO BIC PORTUGUES, SA
256 IPs
AS59690
Camara Municipal de Lisboa
256 IPs
AS12527
Millennium BCP-Prestacao de Servicos ACE
256 IPs
AS203491
Estoril Sol Digital, Online Gaming Products And Services, S.A.
256 IPs
AS13134
Instituto de Informatica, IP - Ministerio da Solidariedade e Seguranca Social
256 IPs
AS41159
INSTITUTO DA MOBILIDADE E DOS TRANSPORTES TERRESTRES I.P
256 IPs
AS210221
HOVIONE FARMACIENCIA, S.A.
256 IPs
How litport is different?
Litport provide private solutions since 2008, and offer public services since 2019. We are here to change the game.

Shared or private
Our plans will satisfy any needs. Private devices, shared devices and shared pools. Save money and get the best performance.

Private devices
All of our proxies are completely private and are not public proxies in any form.

Fast and reliable
Run your requests at blazing 4G/LTE speeds as high as 50 Mbps.
Wanna try best proxy solution? It is fast and easy.