Mobile proxy servers in Krasnoyarsk, Krasnoyarsk Krai
There are 648k Internet users in Krasnoyarsk. Become one of them with our top quality proxy servers.
Leverage our sophisticated technology to get as many residential IPs as possible. No contracts, no commitments.
We use only real sim-card and enterprise grade hardware to get top 4G/LTE speeds. Competitive and flexible pricing.

5,400
happy customers from all over the world

32% better
than the mobile residential proxy market average

80,839 unique IPs
were used by our clients within past 24 hours
Other big cities in Russia
Work with any software and any website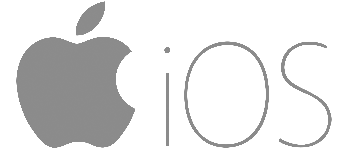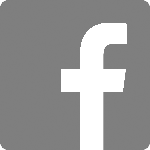 We guarantee work with any software that support HTTP proxies. In case of any issues our support will always help you to set it up.
Biggest ASNs in Russia
AS31200
Novotelecom Ltd
504,832 IPs
AS20485
Joint Stock Company TransTeleCom
353,792 IPs
AS28840
OJSC OAO TATTELECOM
336,896 IPs
AS49505
OOO Network of data-centers Selectel
275,200 IPs
AS25515
PJSC Rostelecom
234,496 IPs
AS12768
JSC ER-Telecom Holding
152,064 IPs
AS21017
PJSC Rostelecom
114,688 IPs
AS51570
JSC ER-Telecom Holding
109,824 IPs
AS34533
JSC ER-Telecom Holding
102,656 IPs
AS34145
JSC ER-Telecom Holding
97,280 IPs
AS51604
JSC ER-Telecom Holding
92,928 IPs
AS48642
Joint stock company For
86,272 IPs
AS8595
OOO WestCall Ltd.
73,728 IPs
AS5523
JSC CREDO-TELECOM
73,728 IPs
AS197695
Domain names registrar REG.RU, Ltd
71,680 IPs
AS42277
Limited liability company Kursktelecom
70,656 IPs
AS51645
JSC ER-Telecom Holding
68,096 IPs
AS2875
Joint Institute for Nuclear Research
65,536 IPs
AS41668
JSC ER-Telecom Holding
62,976 IPs
How litport is different?
Litport provide private solutions since 2008, and offer public services since 2019. We are here to change the game.
—
Authentication by user/pass or by IP
Easily authenticate using username and password, or whitelist your IP as an alternative.
—
No blocks, no CAPTCHAs
Run your accounts and requests smoothly and forget about blocks, EV/PVs and CAPTCHAs.
—
Private devices
All of our proxies are completely private and are not public proxies in any form.
—
Scalable solutions
We serve companies at any sizes. From small startups to test an idea to enterprises to serve millions of requests.
—
Automated setup
For most of our proxies setup process work automatically, you get your proxy within minutes after the payment.
—
Rotating proxies
Our rotating proxy network let you get a new IP without any effort, thanks to our advanced proxy rotation. You can get IP from the same location or you can switch to another city, state or even country. All based on your rotation settings.