Mobile proxy servers in Stavropol', Stavropol Krai
There are 254k Internet users in Stavropol'. Become one of them with our top quality proxy servers.
Leverage our sophisticated technology to get as many residential IPs as possible. Real engineers in support team.
We use only real sim-card and enterprise grade hardware to get top 4G/LTE speeds. Competitive and flexible pricing.

89,869 unique IPs
were used by our clients within past 24 hours

5,300
happy customers from all over the world

32% better
than the mobile residential proxy market average
Other big cities in Russia
Work with any software and any website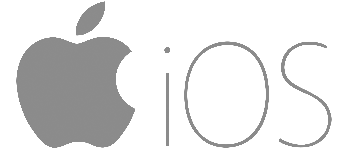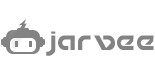 We guarantee work with any software that support HTTP proxies. In case of any issues our support will always help you to set it up.
Biggest ASNs in Russia
AS20485
Joint Stock Company TransTeleCom
353,792 IPs
AS39927
E-Light-Telecom Ltd.
352,768 IPs
AS3267
The federal state autonomous educational establishment of additional professional education Center of Realization of State Educational Policy and Informational Technologies
272,640 IPs
AS2854
LLC Orange Business Services
265,216 IPs
AS21127
JSC Zap-Sib TransTeleCom, Novosibirsk
232,448 IPs
AS12683
PJSC Rostelecom
198,656 IPs
AS25490
PJSC Rostelecom
188,928 IPs
AS12695
LLC Digital Network
180,992 IPs
AS35154
PJSC Rostelecom
147,456 IPs
AS21017
PJSC Rostelecom
114,688 IPs
AS34145
JSC ER-Telecom Holding
97,280 IPs
AS50340
OOO Network of data-centers Selectel
83,712 IPs
AS34584
PJSC Rostelecom
78,080 IPs
AS197695
Domain names registrar REG.RU, Ltd
71,680 IPs
AS48524
INTERRA telecommunications group, Ltd.
64,512 IPs
AS41843
JSC ER-Telecom Holding
64,000 IPs
AS25408
JSC ER-Telecom Holding
62,976 IPs
AS41668
JSC ER-Telecom Holding
62,976 IPs
AS56420
JSC ER-Telecom Holding
62,208 IPs
AS6863
PJSC Rostelecom
61,696 IPs
Is it the best proxy provider?
Litport provide private solutions since 2008, and offer public services since 2019. We are here to change the game.
—
Satisfaction guarantee
Order any package, give it a test. If it doesn't work for you, we will make 100% refund.
See our ToS for details.
—
No contracts, no commitments
All our plans are short-term and can be cancelled at any time.
—
Real support
We don't use robots to reply on your messages. Your question will be solved by top quality engineers of our support team. We also offer support via Skype, Telegram and email.
—
No blocks, no CAPTCHAs
Run your accounts and requests smoothly and forget about blocks, EV/PVs and CAPTCHAs.
—
Proxy pool growth
We constantly work on expanding our proxy pool to give you the best possible geo coverage with fast speed and low latency.
—
Multiple ISPs
Most of our locations offer you multiple carriers to get maximum amount of unique mobile IPs in the area.