Mobile proxy servers in Jönköping, Jönköping County
There are 63k Internet users in Jönköping. Become one of them with our top quality proxy servers.
Leverage our sophisticated technology to get as many residential IPs as possible. Only legal devices.
We use only real sim-card and enterprise grade hardware to get top 4G/LTE speeds. Change IP via API on demand.

757,884 unique IPs
were used by our clients within past 24 hours

5,400
happy customers from all over the world

99.9% uptime
allows you to focus on your business goals
Other big cities in Sweden
Work with any software and any website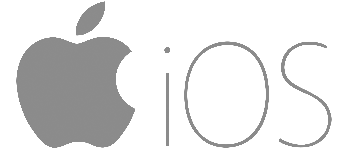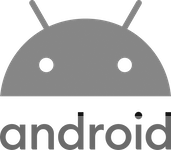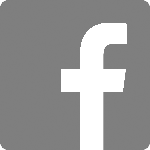 We guarantee work with any software that support HTTP proxies. In case of any issues our support will always help you to set it up.
Biggest ASNs in Sweden
AS19399
Stockholms Lans Landsting
202,752 IPs
AS15404
COLT Technology Services Group Limited
194,816 IPs
AS205664
Swedish State Power Board (Vattenfall)
131,328 IPs
AS25176
AC-Net Externservice AB
123,392 IPs
AS12501
UMDAC, Umea University
122,880 IPs
AS20861
Fujitsu Sweden AB
70,656 IPs
AS2841
Chalmers University of Technology
67,584 IPs
AS2831
Lulea Tekniska Universitet
65,536 IPs
AS2842
Goteborgs universitet
65,536 IPs
AS39052
Skanska IT Nordic Sweden AB
57,344 IPs
AS58065
Packet Exchange Limited
54,272 IPs
AS50821
Stockholms Stadsnat AB
53,248 IPs
AS34244
Teleservice Bredband Skane AB
46,848 IPs
AS62183
Bredbandsson AB
41,984 IPs
AS29468
InfraCom Managed Services AB
35,840 IPs
AS200719
MissDomain Group AB
35,584 IPs
AS34622
Bredband i Kristianstad AB
16,640 IPs
AS2837
Karolinska Institutet
16,640 IPs
AS35100
Patrik Lagerman WEB, Enskild Firma
16,640 IPs
AS58343
Visolit Sweden AB
14,848 IPs
AS57208
Visolit Sweden AB
14,848 IPs
AS51132
Arkaden Konsult AB
14,592 IPs
AS201869
Statens Fastighetsverk , National Property Board
13,056 IPs
AS20625
Bollnas energi AB
12,288 IPs
Why litport?
Litport provide private solutions since 2008, and offer public services since 2019. We are here to change the game.

Flexible pricing policy
In most of our locations we provide flexible packages that allow you to get best price and features ratio.

1 day plans
We have plans for just one day. Get it for quick use and testing purposes.

Proxy pool growth
We constantly work on expanding our proxy pool to give you the best possible geo coverage with fast speed and low latency.

Real support
We don't use robots to reply on your messages. Your question will be solved by top quality engineers of our support team. We also offer support via Skype, Telegram and email.

Our own infrastructure
We own our devices and have a dedicated team to manage it 24/7/365. This way we can guarantee the best quality on the market.

Rotating proxies
Our rotating proxy network let you get a new IP without any effort, thanks to our advanced proxy rotation. You can get IP from the same location or you can switch to another city, state or even country. All based on your rotation settings.