Mobile proxy servers in Brovary, Kyiv Oblast
There are 62k Internet users in Brovary. Become one of them with our top quality proxy servers.
Leverage our sophisticated technology to get as many residential IPs as possible. Change IP via API on demand.
We use only real sim-card and enterprise grade hardware to get top 4G/LTE speeds. Only legal devices.

5,300
happy customers from all over the world

99.9% uptime
allows you to focus on your business goals

200 GB
of data processed within past 24 hours
Other big cities in Ukraine
Work with any software and any website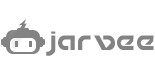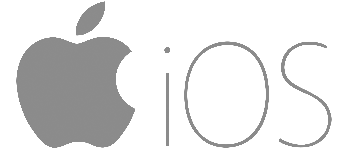 We guarantee work with any software that support HTTP proxies. In case of any issues our support will always help you to set it up.
Biggest ASNs in Ukraine
AS21497
PrJSC VF UKRAINE
348,160 IPs
AS6703
PRIVATE JOINT-STOCK COMPANY FARLEP-INVEST
214,272 IPs
AS3326
PRIVATE JOINT STOCK COMPANY DATAGROUP
160,256 IPs
AS3255
State Enterprise Scientific and Telecommunication Centre Ukrainian Academic and Research Network of the Institute for Condensed Matter Physics of the National Academy of Science of Ukraine (UARNet)
94,208 IPs
AS12294
PrJSC VF UKRAINE
73,728 IPs
AS43554
Cifrovye Dispetcherskie Sistemy
65,280 IPs
AS30822
Private Enterprise Mageal
34,816 IPs
AS9205
"SATELIT SERVIS" Ltd
33,792 IPs
AS25500
Association of users of Ukrainian Research & Academic Network URAN
32,768 IPs
AS28907
Internet Invest Ltd.
32,000 IPs
AS45025
Online Technologies LTD
31,744 IPs
AS43139
Maximum-Net LLC
30,208 IPs
AS200000
Hosting Ukraine LTD
23,040 IPs
AS24881
Interphone Ltd.
20,480 IPs
AS48031
PE Ivanov Vitaliy Sergeevich
18,688 IPs
AS50581
Ukrainian Telecommunication Group LLC
17,408 IPs
AS35530
Proline TM Ltd.
17,408 IPs
AS47678
"Sunline.net.ua" LTD
17,408 IPs
AS8779
KhmelnitskInfocom LTD
16,896 IPs
AS24945
Telecommunication Company Vinteleport Ltd.
15,360 IPs
AS57093
Yalta-TV KOM Ltd.
13,824 IPs
Is it the best proxy provider?
Litport is designed and managed to provide you highest data quality and guaranteed anonymity.

No blocks, no CAPTCHAs
Run your accounts and requests smoothly and forget about blocks, EV/PVs and CAPTCHAs.

Our own infrastructure
We own our devices and have a dedicated team to manage it 24/7/365. This way we can guarantee the best quality on the market.

Sharing know-how
You do web scraping, ad verification, SEO monitoring? We do that for many years on enterprise level. We know how to solve issues and how top quality proxy should work.
Wanna try best proxy solution? It is fast and easy.