Proxy servers for botting
Bot proxies allow you to bypass the restrictions of social networks and various platforms on the use of third-party software. They are used to automate the imitation of user activities — comments, likes to posts and posts, subscriptions, etc.

99.9% uptime
allows you to focus on your business goals

160 GB
of data processed within past 24 hours

669,773 unique IPs
were used by our clients within past 24 hours
Use reliable anonymous proxies for botting
Social networks are a working tool for SMM specialists. They have to deal with various restrictions — on the number of messages sent from one account, the number of likes, invitations to friends, and subscriptions. If the limits are exceeded, you may encounter a temporary or permanent account blocking.
Using bots to automate actions allows you to simplify workflows and spend less time on them. As a result, the likelihood of getting banned increases. To minimize the risk of blocking the entire account pool, it's important to use different proxies for each.
Why you should choose Litport as your proxy service
Litport is a trusted provider of the best proxies for bots. Many clients choose our company because it provides many important advantages:
You don't need to make any changes to the rotation proxy settings. You will be able to get a new IP address every 8-10 minutes.
Our infrastructure is based on high-quality equipment to ensure maximum reliability and safety.
Our network operates only from legal servers that are completely under our control. We do not use malware, botnets, or infected devices.
We will select individual plans for you. You will only pay for the functionality you need.
We provide plans for one day. You can figure out if our offer is right for you. If something does not suit you, you can terminate the cooperation at any time.
We do not place restrictions on data transfer. You can focus on your business and not worry about traffic.
The company's servers are located in different companies to ensure maximum 4G / LTE speeds.
Privacy and anonymity are ensured by the use of high-quality hardware and modern software.
Work with any software and any website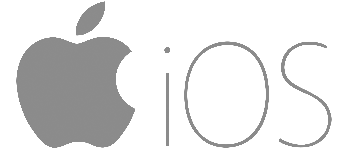 We guarantee work with any software that support HTTP proxies. In case of any issues our support will always help you to set it up.
The benefits of proxy servers for bots
The advantages of proxies for bots are the following:
Actions to promote a profile or group are automated, and a ban is imposed.
Security is guaranteed no matter how many accounts you use.
The impossibility of blocking a mobile IP address, as ordinary users of a social network or platform may suffer. The entire pool of operator addresses can't be physically blocked.
By purchasing them — dynamic proxies, you will get access to thousands of IP addresses.
High connection speed.
High performance guarantee, because they can't be blocked.
Use of IP addresses, as with ordinary users of a social network or platform.
It's possible to spoof the operating system fingerprint — there will be no discrepancies at the network level.
Our process is simple and easy.
Get your proxy in 60 seconds.
For most of our proxy packages we have automated system that will create an account and issue a new proxy for you. Typically we process your order under 60 seconds. Yes, this is that easy and fast.
Select proxy package
Make a payment
Get proxy details in your panel and email
Buy proxies for botting with geo-targetable IPs
Litport offers proxies with geo-targetable IPs in various countries in Asia, America and Europe. You will not be limited in actions and get the best effect of your work. We are ready to start beneficial cooperation right now.
Our most popular locations