Proxy servers for scraping data
Web scraping is an integral part of the SEO process of promoting sites and their pages. With the help of scraping, SEO specialists can analyze large amounts of information on the Internet, compose the semantic core, and collect all the necessary data. But if the search engine finds frequent requests from the same IP address in a short period, you risk being blocked. You should use proxies for web scraping to avoid such restrictions.

841 GB
of data processed within past 24 hours

5,100
happy customers from all over the world

244,588 unique IPs
were used by our clients within past 24 hours
Use anonymous proxies for web scraping
In the process of web scraping, certain information (for example, keywords) is extracted from sites using special programs.
After the process of collecting data, the programs save them in a project file so that you can work with them. But Google and other services do not like the activity of such programs, as it causes an excessive load on their servers. To prevent web scraping, they can block the IP address from which many requests are coming.
To avoid blocking the IP address, you should use a proxy for scraping. The more information you want to receive, the more proxies you need. The program for scraping will evenly send requests from different proxies and thereby cause less suspicion from search engines and other services.
Moreover, using multiple proxies can significantly increase the scraping speed. This is achieved due to the parallelism of requests and by minimizing the risks of captcha or blocking. You should use the services of trusted proxy providers such as Litport.
Work with any software and any website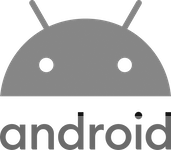 We guarantee work with any software that support HTTP proxies. In case of any issues our support will always help you to set it up.
Why you should choose Litport as your proxy service
Litport is a web scraping proxy provider that cares about customer comfort. By choosing Litport services, you get the following benefits:
Litport database contains 55 million unique IPs.
The system is based on high-quality hardware and innovative software that provides maximum security, stability, and responsiveness.
Litport has a flexible pricing policy: we have offers for both small companies and corporations.
Litport is constantly working on expanding the pool of proxies for web scraping. This gives you the ability to use proxies around the world.
The servers are located on different continents, so you will get the maximum 4G / LTE speed.
You are guaranteed not to face blockages or the need to enter a captcha.
Proxies for web scraping are installed automatically: you receive services in a few moments after payment.
The benefits of proxy servers for crawling & scraping
With the help of proxies for web scraping, you can:
automate web scraping;
speed up the processing of data;
work without the need for regular captcha input;
exclude the possibility of a ban;
bypass regional restrictions and blockages;
provide anonymous web surfing.
You can receive all the data you need without delays and without the risk of being blocked. It's the main benefit of using scraping proxy service.
Our process is simple and easy.
Get your proxy in 60 seconds.
For most of our proxy packages we have automated system that will create an account and issue a new proxy for you. Typically we process your order under 60 seconds. Yes, this is that easy and fast.
Select proxy package
Make a payment
Get proxy details in your panel and email
Get a proxy in any country to extract & collect data
Litport offers proxy servers for scraping in various countries in North and South America, Europe, and Asia. This will eliminate the risk of blocking the accounts you are using, greatly simplify and speed up your work. Litport is always on your side — we are ready to start cooperation now.



Our most popular locations