Mobile proxy servers in Mashhad, Razavi Khorasan Province
There are 2m Internet users in Mashhad. Become one of them with our top quality proxy servers.
Leverage our sophisticated technology to get as many residential IPs as possible. No CAPTCHAs, blocks and verifications.
We use only real sim-card and enterprise grade hardware to get top 4G/LTE speeds. No contracts, no commitments.

619,327 unique IPs
were used by our clients within past 24 hours

5,400
happy customers from all over the world

868 GB
of data processed within past 24 hours
Work with any software and any website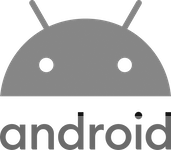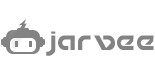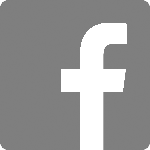 We guarantee work with any software that support HTTP proxies. In case of any issues our support will always help you to set it up.
Biggest ASNs in Iran
AS48309
Ariana Gostar Spadana (PJSC)
35,328 IPs
AS29068
University of Tehran Informatics Center
29,696 IPs
AS206065
Farabord Dadeh Haye Iranian Co.
27,648 IPs
AS201150
Didehban Net Company PJS
21,504 IPs
AS202391
Cooperative Afra ertebatat-e-sabet-e Rasa Co
19,712 IPs
AS44375
ASMANFARAZ SEPAHAN ISDP (PJS)
17,408 IPs
AS48359
Hesabgar Pardaz Gharb Company (Private Joint Stock)
16,384 IPs
AS59506
Fars Province University of Medical Science and Health Care Services
16,384 IPs
AS50530
Shabdiz Telecom Network PJSC
13,312 IPs
AS43965
Tehran University of Medical Science
12,288 IPs
AS50591
Boomerang Rayaneh
11,264 IPs
AS202468
Noyan Abr Arvan Co. ( Private Joint Stock)
11,008 IPs
AS204650
Ertebatate Sabte Ava Arvand Pjsc
10,496 IPs
AS9147
Homaye Jahan Nama Co. ( Private Joint Stock)
9,728 IPs
AS57563
isfahan university of medical sciences & health services
9,216 IPs
AS5484
Shabakeh Gostar Shahriyar Co. (Ltd.)
9,216 IPs
AS59441
NOAVARAN SHABAKEH SABZ MEHREGAN (Ltd.)
8,448 IPs
AS64413
Avagostar Sarv Co. Ltd.
6,656 IPs
AS49666
Telecommunication Infrastructure Company
6,656 IPs
AS30902
Moasese Gostaresh Etelaat Va Ertebatat Farhangi Neda Rayaneh
6,656 IPs
AS60631
Pars Parva System Co. Ltd.
6,656 IPs
AS60627
Rayankadeh Apadana Company Ltd
5,888 IPs
AS34078
Azarakhsh Ava-e Ahvaz Co. (Joint Stock Company)
5,120 IPs
AS204213
Netmihan Communication Company Ltd
4,864 IPs
AS31303
National Iranian Oil Company
4,096 IPs
AS49680
Armaghan Rahe Talaie
4,096 IPs
AS49970
Rangin Kaman Rayaneh Sepahan
4,096 IPs
AS59573
Sari System Bandarabas Company
4,096 IPs
Why litport?
Litport provide private solutions since 2008, and offer public services since 2019. We are here to change the game.

Servers distribution
Our servers are located in different countries to provide you minimum ping to your proxy and get you maximum 4G/LTE speed.

100% ethical and legal
No virus-infected computers, hacked phones and IoT. Our services are based on official contracts with mobile carriers around the world.

Sticky IP address
Sticky session is important for testing and many other purposes, we know it. Our rotation settings provide maximum flexibility to get new IP only when you need it.
Wanna try best proxy solution? It is fast and easy.