Mobile proxy servers in Sāveh, Markazi Province
There are 123k Internet users in Sāveh. Become one of them with our top quality proxy servers.
Leverage our sophisticated technology to get as many residential IPs as possible. Satisfaction guarantee, 100% moneyback.
We use only real sim-card and enterprise grade hardware to get top 4G/LTE speeds. No contracts, no commitments.

4,700
happy customers from all over the world

45% faster
than the mobile residential proxy market average

644,237 unique IPs
were used by our clients within past 24 hours
Work with any software and any website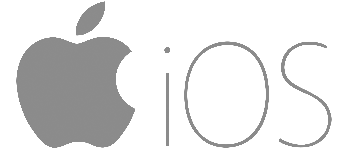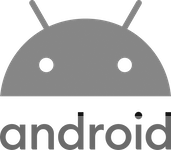 We guarantee work with any software that support HTTP proxies. In case of any issues our support will always help you to set it up.
Biggest ASNs in Iran
AS50810
Mobin Net Communication Company (Private Joint Stock)
209,408 IPs
AS39501
Parvaresh Dadeha Co. Private Joint Stock
193,024 IPs
AS49100
Pishgaman Toseeh Ertebatat Company (Private Joint Stock)
171,776 IPs
AS206065
Farabord Dadeh Haye Iranian Co.
27,648 IPs
AS21341
Soroush Rasanheh Company Ltd
26,112 IPs
AS201540
Pishgaman Toseeh Fanavari Etelaat Va Ertebatat Jonoub (Joint Stock Company)
16,384 IPs
AS43395
Pooya Parto Qeshm Cooperative Company
12,544 IPs
AS43965
Tehran University of Medical Science
12,288 IPs
AS50591
Boomerang Rayaneh
11,264 IPs
AS58142
Samaneh Sama Pishro Persian Communications and Information Development Company PJS
10,240 IPs
AS43233
Fara Negar Pardaz Noor Khuzestan Co.JSP
8,960 IPs
AS59441
NOAVARAN SHABAKEH SABZ MEHREGAN (Ltd.)
8,448 IPs
AS48592
Shabakeh Gostar Dorna Cooperative Co.
7,424 IPs
AS57497
Faraso Samaneh Pasargad Ltd.
6,912 IPs
AS49666
Telecommunication Infrastructure Company
6,656 IPs
AS64413
Avagostar Sarv Co. Ltd.
6,656 IPs
AS34837
Institute for Research in Fundamental Sciences
6,144 IPs
AS62250
SINA ATINET Company (Ltd)
5,120 IPs
AS50558
Rayaneh Pardazan Baran Co. Ltd.
5,120 IPs
AS204213
Netmihan Communication Company Ltd
4,864 IPs
AS204834
Shabakieh Isfahan Co PJSC
4,864 IPs
AS48551
Sindad Network Technology Ltd
4,608 IPs
AS44090
Enteghal Dadeh Mahan Co. PJSC
4,608 IPs
AS60148
Information Technology Company (ITC)
4,608 IPs
AS42907
Research Institute Of Petroleum Industry
4,096 IPs
AS60932
DADE PARDAZAN AVAYE BANDAR COMPANY
4,096 IPs
AS56765
Shahid Beheshti university
4,096 IPs
Is it the best proxy provider?
Litport is designed and managed to provide you highest data quality and guaranteed anonymity.
—
100% ethical and legal
No virus-infected computers, hacked phones and IoT. Our services are based on official contracts with mobile carriers around the world.
—
Competitive pricing
We offer not only best prices among our competitors, but most flexible and advanced plans. Private devices, shared devices and shared pools.
—
1 day plans
We have plans for just one day. Get it for quick use and testing purposes.
—
Anonymous Proxies
All proxies in our system are anonymous. We don't use any extra headers keeping private your original IP and location.
—
Real support
We don't use robots to reply on your messages. Your question will be solved by top quality engineers of our support team. We also offer support via Skype, Telegram and email.
—
Multiple ISPs
Most of our locations offer you multiple carriers to get maximum amount of unique mobile IPs in the area.