Mobile proxy servers in Nha Trang, Khánh Hòa
There are 288k Internet users in Nha Trang. Become one of them with our top quality proxy servers.
Leverage our sophisticated technology to get as many residential IPs as possible. Fast IP rotation.
We use only real sim-card and enterprise grade hardware to get top 4G/LTE speeds. Only legal devices.

477 GB
of data processed within past 24 hours

282,207 unique IPs
were used by our clients within past 24 hours

4,800
happy customers from all over the world
Other big cities in Vietnam
Work with any software and any website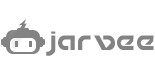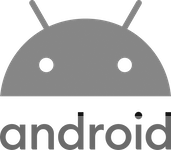 We guarantee work with any software that support HTTP proxies. In case of any issues our support will always help you to set it up.
Biggest ASNs in Vietnam
AS45903
CMC Telecom Infrastructure Company
78,336 IPs
AS24085
Quang Trung Software City Development Company
33,792 IPs
AS131429
MOBIFONE Corporation
32,256 IPs
AS55313
Hanel Communication JSC
7,168 IPs
AS131353
NhanHoa Software company
6,144 IPs
AS56150
Viet Solutions Services Trading Company Limited
5,632 IPs
AS131127
Global Telecom Corp
5,376 IPs
AS135918
VIET DIGITAL TECHNOLOGY LIABILITY COMPANY
5,120 IPs
AS63733
VIETNAM LEAGUE OF LEGENDS
2,048 IPs
AS56147
Creative Communication Vietnam Joint Stock Company
2,048 IPs
AS131367
Viet Online trading service corporation
2,048 IPs
AS38738
L.C.S Company.,ltd
2,048 IPs
AS56141
Danang ICT Infrastructure Development Center
2,048 IPs
AS56155
Tuong Minh service private enterprise
2,048 IPs
AS135944
VinhNam Commercial informatics service corporation
2,048 IPs
AS135920
Ehost software company limited
1,792 IPs
AS56146
Global informatics solution corporation
1,536 IPs
AS131413
VinCommerce General Commercial Services Joint Stock Company
1,280 IPs
AS45541
Information Technology Center - Joint Stock Commercial Bank for Investment and Development of Vietnam
1,024 IPs
AS63752
Hoa Binh Department of Information and Communications
1,024 IPs
AS135908
ECONET VIETNAM CORPORATION
1,024 IPs
AS63758
VETC Corporation
1,024 IPs
AS135939
VNPT Electronic Payment Joint Stock Company
1,024 IPs
AS131375
Trung tam Thong tin Bo TT & TT
1,024 IPs
AS135921
Maxserver Company Limited
1,024 IPs
AS63748
Cuc An Toan Thong Tin- Bo Thong tin va Truyen thong
1,024 IPs
How litport is different?
Litport provide private solutions since 2008, and offer public services since 2019. We are here to change the game.

Competitive pricing
We offer not only best prices among our competitors, but most flexible and advanced plans. Private devices, shared devices and shared pools.

Scalable solutions
We serve companies at any sizes. From small startups to test an idea to enterprises to serve millions of requests.

Fast IP rotation
On most of our plans and proxies your IP will rotate instantly. In some cases it may take up to 20-30 seconds.
Wanna try best proxy solution? It is fast and easy.