Mobile proxy servers in Asipovitski Rayon, Mogilev Region
Become one of Internet users in Asipovitski Rayon with clean residential IP.
Leverage our sophisticated technology to get as many residential IPs as possible. Fast IP rotation.
We use only real sim-card and enterprise grade hardware to get top 4G/LTE speeds. Real engineers in support team.

433,372 unique IPs
were used by our clients within past 24 hours

99.9% uptime
allows you to focus on your business goals

32% better
than the mobile residential proxy market average
Other big cities in Belarus
Work with any software and any website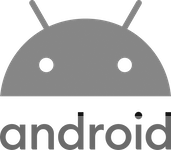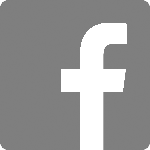 We guarantee work with any software that support HTTP proxies. In case of any issues our support will always help you to set it up.
Biggest ASNs in Belarus
AS25106
Mobile TeleSystems JLLC
241,920 IPs
AS50685
United Networks Ltd.
2,816 IPs
AS50593
JSC "Transtelecom"
1,536 IPs
AS50294
Private services Unitary Enterprise Vash Internet
1,280 IPs
AS50929
Company with additional Liability "Advanced Technology"
1,024 IPs
AS60744
A.V. Luikov Heat and Mass Transfer Institute of the National Academy of Sciences of Belarus
1,024 IPs
AS59861
Unitary Services Enterprise Urban Network System
768 IPs
AS44397
Unitary Enterprise Minsk Television Information Networks
512 IPs
AS51365
JSC "Belinvestbank"
256 IPs
AS51584
ZepterBank Closed joint-stock company
256 IPs
AS61235
Complementary liability company TUT and TAM Logistics
256 IPs
AS199561
Republican Unitary Enterprise 'Minsk Tractor Plant'
256 IPs
AS58076
Joint-venture company with limited liability Game Stream
256 IPs
AS62197
CJSC VTB Bank (Belarus)
256 IPs
AS35587
Public Association "Belarusian Railways"
256 IPs
AS57192
Private Production Unitary Enterprise Sphera TV
256 IPs
AS206047
JSC Mozyr oil refinery
256 IPs
AS50205
Banking and Financial Network JSC
256 IPs
AS62351
Municipal unitary company Novopolotsk city "Novopolotsk cable television "Vector"
256 IPs
AS13171
Belarusian State University
256 IPs
Why litport?
Litport is designed and managed to provide you highest data quality and guaranteed anonymity.
—
Real support
We don't use robots to reply on your messages. Your question will be solved by top quality engineers of our support team. We also offer support via Skype, Telegram and email.
—
Fast and reliable
Run your requests at blazing 4G/LTE speeds as high as 50 Mbps.
—
Shared or private
Our plans will satisfy any needs. Private devices, shared devices and shared pools. Save money and get the best performance.
—
Anonymous Proxies
All proxies in our system are anonymous. We don't use any extra headers keeping private your original IP and location.
—
Solid foundation
Proxy servers are the foundation to many business processes. We provide the top quality, so you can build safely and fast to succeed in your goals.
—
100% ethical and legal
No virus-infected computers, hacked phones and IoT. Our services are based on official contracts with mobile carriers around the world.