Mobile proxy servers in Zborovice, Zlín District
Become one of Internet users in Zborovice with clean residential IP.
Leverage our sophisticated technology to get as many residential IPs as possible. Competitive and flexible pricing.
We use only real sim-card and enterprise grade hardware to get top 4G/LTE speeds. Fast IP rotation.

32% better
than the mobile residential proxy market average

795 GB
of data processed within past 24 hours

99.9% uptime
allows you to focus on your business goals
Other big cities in Czech Republic
Work with any software and any website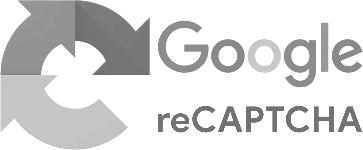 We guarantee work with any software that support HTTP proxies. In case of any issues our support will always help you to set it up.
Biggest ASNs in Czech Republic
AS25512
CD-Telematika a.s.
122,368 IPs
AS25248
RADIOKOMUNIKACE a.s.
107,776 IPs
AS197451
Brno University of Technology
67,072 IPs
AS39791
Telco Pro Services, a. s.
18,432 IPs
AS50022
Kristelecom Ltd.
16,384 IPs
AS197197
M.NET STUDENKA s. r. o.
16,384 IPs
AS28972
M-SOFT, spol. s r.o.
14,336 IPs
AS20884
O2 Czech Republic, a.s.
12,544 IPs
AS34315
Dial Telecom, a.s.
12,288 IPs
AS197019
WEDOS Internet, a.s.
11,264 IPs
AS34080
MIRAMO spol. s.r.o.
11,264 IPs
AS43542
OptoNet Communication, spol. s.r.o.
11,264 IPs
AS47834
SOFTEX NCP, s.r.o.
10,240 IPs
AS35214
Nordic Telecom Regional s.r.o.
10,240 IPs
AS49106
Opticom Group AO
10,240 IPs
AS49101
KABELOVA TELEVIZE CZ s.r.o.
9,216 IPs
AS49889
Crystal Telecom Ltd
9,216 IPs
AS43507
RETE internet, s.r.o.
8,192 IPs
AS50025
Net Television Ltd
8,192 IPs
How litport is different?
Litport provide private solutions since 2008, and offer public services since 2019. We are here to change the game.

Flexible pricing policy
In most of our locations we provide flexible packages that allow you to get best price and features ratio.

Solid foundation
Proxy servers are the foundation to many business processes. We provide the top quality, so you can build safely and fast to succeed in your goals.

Custom software
Our website and infrastructure are managed by completely custom software made from the scratch. Designed and engineered by top notch professionals around the world specifically for litport and you.

No blocks, no CAPTCHAs
Run your accounts and requests smoothly and forget about blocks, EV/PVs and CAPTCHAs.

Backconnect Proxies
Our residential backconnect proxies manage IP rotation, you don't need to change any settings. Get new IP address every X minutes, or change it manually via API.

Satisfaction guarantee
Order any package, give it a test. If it doesn't work for you, we will make 100% refund.
See our ToS for details.