Mobile proxy servers in Zalaszentgróti Járás, Zala County
Become one of Internet users in Zalaszentgróti Járás with clean residential IP.
Leverage our sophisticated technology to get as many residential IPs as possible. No CAPTCHAs, blocks and verifications.
We use only real sim-card and enterprise grade hardware to get top 4G/LTE speeds. Fast IP rotation.

99.9% uptime
allows you to focus on your business goals

304 GB
of data processed within past 24 hours

45% faster
than the mobile residential proxy market average
Other big cities in Hungary
Work with any software and any website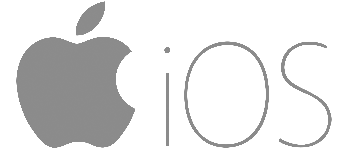 We guarantee work with any software that support HTTP proxies. In case of any issues our support will always help you to set it up.
Biggest ASNs in Hungary
AS20845
DIGI Tavkozlesi es Szolgaltato Kft.
594,688 IPs
AS21334
Vodafone Hungary Ltd.
185,344 IPs
AS31581
National Infocommunications Service Company Limited by Shares
131,072 IPs
AS8990
ANTENNA HUNGARIA Magyar Musorszoro es Radiohirkozlesi Zartkoruen Mukodo Reszvenytarsasag
68,352 IPs
AS3314
MTA Wigner Fizikai Kutatokozpont
65,536 IPs
AS25171
Budapesti Corvinus Egyetem
65,536 IPs
AS24822
OPC Networks Kft.
41,984 IPs
AS50181
KabelszatNet-2002. Musoreloszto es Kereskedelmi Kft.
13,312 IPs
AS33947
WLA Interservice Ltd.
11,008 IPs
AS44419
Vac City KabelTV Ltd.
10,240 IPs
AS28924
INTEGRITY Informatics Ltd.
9,472 IPs
AS34655
DuoDecad IT Services Luxembourg S.a r.l.
7,680 IPs
AS47116
Intellihome Tavkozlesi Szolgaltato Kft
6,144 IPs
AS39679
JZT Informatikai Kft.
5,632 IPs
AS51920
VIVACOM Magyarorszag Kft
4,864 IPs
AS41015
GELKA HIRTECH KFT
4,096 IPs
AS41885
Hungaro DigiTel Tavkozlesi Korlatolt Felelossegu Tarsasag
3,072 IPs
AS44460
MEDIACENTER HUNGARY INFORMATIKAI SZOLGALTATO ES UZEMELTETO kft
3,072 IPs
AS60071
RendszerNET Kft.
3,072 IPs
AS12303
Council of Hungarian Internet Providers
2,816 IPs
AS42964
SigmaNet Szolgaltato es Kereskedelm Ltd
2,304 IPs
AS197523
DV Info Informatikai kft.
2,304 IPs
AS199235
Mikrohalo Tavkozlesi Szolgaltato Korlatolt Felelossegu Tarsasag
2,048 IPs
AS206974
HungaroPower Kft
2,048 IPs
Why litport?
Litport provide private solutions since 2008, and offer public services since 2019. We are here to change the game.

Sticky IP address
Sticky session is important for testing and many other purposes, we know it. Our rotation settings provide maximum flexibility to get new IP only when you need it.

Solid foundation
Proxy servers are the foundation to many business processes. We provide the top quality, so you can build safely and fast to succeed in your goals.

Competitive pricing
We offer not only best prices among our competitors, but most flexible and advanced plans. Private devices, shared devices and shared pools.

Only legal devices
Our network consists of only legal endpoints which is 100% under our control. We don't use any botnets, malware, or infected IoT devices.

Sharing know-how
You do web scraping, ad verification, SEO monitoring? We do that for many years on enterprise level. We know how to solve issues and how top quality proxy should work.

Custom software
Our website and infrastructure are managed by completely custom software made from the scratch. Designed and engineered by top notch professionals around the world specifically for litport and you.