Mobile proxy servers in Barletta, Apulia
There are 75k Internet users in Barletta. Become one of them with our top quality proxy servers.
Leverage our sophisticated technology to get as many residential IPs as possible. Satisfaction guarantee, 100% moneyback.
We use only real sim-card and enterprise grade hardware to get top 4G/LTE speeds. Only legal devices.

45% faster
than the mobile residential proxy market average

897 GB
of data processed within past 24 hours

99.9% uptime
allows you to focus on your business goals
Other big cities in Italy
Work with any software and any website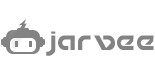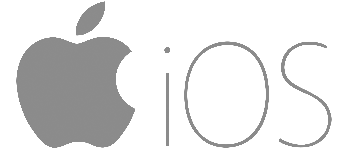 We guarantee work with any software that support HTTP proxies. In case of any issues our support will always help you to set it up.
Biggest ASNs in Italy
AS15589
CLOUDITALIA TELECOMUNICAZIONI S.P.A.
289,280 IPs
AS39120
Convergenze S.p.A.
94,720 IPs
AS20811
Brennercom S.p.A.
68,608 IPs
AS48135
Leonardo S.p.A.
67,584 IPs
AS5535
Food And Agriculture Organization of the United Nations
66,304 IPs
AS42165
European Commission - Directorate General - Joint Research Centre
65,536 IPs
AS5609
Telecom Italia S.p.A.
65,536 IPs
AS28716
Reti Telematiche Italiane S.p.A. (Retelit S.p.A.)
40,192 IPs
AS51580
TIME-NET S.R.L.
26,880 IPs
AS12445
A2A Smart City S.P.A
26,624 IPs
AS49367
Seflow S.N.C. Di Marco Brame' & C.
23,808 IPs
AS34758
Interplanet S.r.l.
20,480 IPs
AS29177
Asco TLC S.p.A.
18,432 IPs
AS15691
Leonet4cloud srl
18,176 IPs
AS29438
Momax Network S.r.l.
16,384 IPs
AS8234
RAI RadioTelevisione Italiana
16,384 IPs
AS201333
Naquadria S.R.L.
13,824 IPs
Is it the best proxy provider?
Litport provide private solutions since 2008, and offer public services since 2019. We are here to change the game.
—
Multiple ISPs
Most of our locations offer you multiple carriers to get maximum amount of unique mobile IPs in the area.
—
Proxy pool growth
We constantly work on expanding our proxy pool to give you the best possible geo coverage with fast speed and low latency.
—
Satisfaction guarantee
Order any package, give it a test. If it doesn't work for you, we will make 100% refund.
See our ToS for details.
—
Shared or private
Our plans will satisfy any needs. Private devices, shared devices and shared pools. Save money and get the best performance.
—
Fast and reliable
Run your requests at blazing 4G/LTE speeds as high as 50 Mbps.
—
Scalable solutions
We serve companies at any sizes. From small startups to test an idea to enterprises to serve millions of requests.