Mobile proxy servers in Ferrara, Emilia-Romagna
There are 92k Internet users in Ferrara. Become one of them with our top quality proxy servers.
Leverage our sophisticated technology to get as many residential IPs as possible. Satisfaction guarantee, 100% moneyback.
We use only real sim-card and enterprise grade hardware to get top 4G/LTE speeds. Fast IP rotation.

5,100
happy customers from all over the world

45% faster
than the mobile residential proxy market average

992 GB
of data processed within past 24 hours
Other big cities in Italy
Work with any software and any website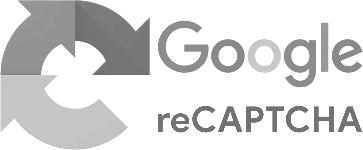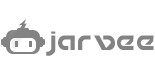 We guarantee work with any software that support HTTP proxies. In case of any issues our support will always help you to set it up.
Biggest ASNs in Italy
AS3302
IRIDEOS S.P.A.
319,488 IPs
AS29286
SKYLOGIC S.P.A.
225,536 IPs
AS5396
IRIDEOS S.P.A.
118,272 IPs
AS28929
ASDASD srl a socio unico
71,424 IPs
AS20811
Brennercom S.p.A.
68,608 IPs
AS48135
Leonardo S.p.A.
67,584 IPs
AS5535
Food And Agriculture Organization of the United Nations
66,304 IPs
AS42165
European Commission - Directorate General - Joint Research Centre
65,536 IPs
AS21056
Welcome Italia S.p.A
64,000 IPs
AS39636
IREN ENERGIA S.P.A
41,984 IPs
AS28716
Reti Telematiche Italiane S.p.A. (Retelit S.p.A.)
40,192 IPs
AS34081
INCUBATEC GmbH - Srl
38,912 IPs
AS203489
Cloudfire s.r.l.
32,000 IPs
AS9137
Uno Communications SpA
24,576 IPs
AS49367
Seflow S.N.C. Di Marco Brame' & C.
23,808 IPs
AS48544
Tecnotel Servizi Tecnologici srl
22,272 IPs
AS34758
Interplanet S.r.l.
20,480 IPs
AS3275
CINECA CONSORZIO INTERUNIVERSITARIO
16,384 IPs
AS52030
Server Plan S.r.l.
15,616 IPs
How litport is different?
Litport is designed and managed to provide you highest data quality and guaranteed anonymity.

Custom software
Our website and infrastructure are managed by completely custom software made from the scratch. Designed and engineered by top notch professionals around the world specifically for litport and you.

No contracts, no commitments
All our plans are short-term and can be cancelled at any time.

Unmetered Bandwidth
There are no limitations on data transfer. Focus on your business, don't worry about traffic.

Proxy pool growth
We constantly work on expanding our proxy pool to give you the best possible geo coverage with fast speed and low latency.

Sharing know-how
You do web scraping, ad verification, SEO monitoring? We do that for many years on enterprise level. We know how to solve issues and how top quality proxy should work.

Multiple ISPs
Most of our locations offer you multiple carriers to get maximum amount of unique mobile IPs in the area.