Mobile proxy servers in Modena, Emilia-Romagna
There are 123k Internet users in Modena. Become one of them with our top quality proxy servers.
Leverage our sophisticated technology to get as many residential IPs as possible. Only legal devices.
We use only real sim-card and enterprise grade hardware to get top 4G/LTE speeds. Change IP via API on demand.

418 GB
of data processed within past 24 hours

32% better
than the mobile residential proxy market average

5,200
happy customers from all over the world
Other big cities in Italy
Work with any software and any website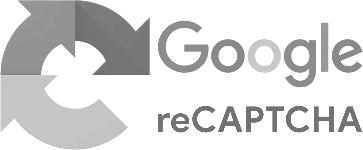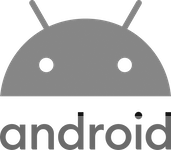 We guarantee work with any software that support HTTP proxies. In case of any issues our support will always help you to set it up.
Biggest ASNs in Italy
AS210278
Sky Italia srl
918,528 IPs
AS12663
Vodafone Italia S.p.A.
577,536 IPs
AS24771
Fiat Information Technology, Excellence and Methods S.p.A.
197,120 IPs
AS5396
IRIDEOS S.P.A.
118,272 IPs
AS20746
Telecom Italia S.p.A.
118,016 IPs
AS39120
Convergenze S.p.A.
94,720 IPs
AS6882
Regione Toscana
73,728 IPs
AS5535
Food And Agriculture Organization of the United Nations
66,304 IPs
AS20981
InnovaPuglia SpA
65,536 IPs
AS61315
SED Multitel s.r.l.
49,152 IPs
AS34081
INCUBATEC GmbH - Srl
38,912 IPs
AS12445
A2A Smart City S.P.A
26,624 IPs
AS9137
Uno Communications SpA
24,576 IPs
AS8816
Metrolink S.R.L.
22,784 IPs
AS29050
Terrecablate Reti e Servizi S.R.L.
21,504 IPs
AS8234
RAI RadioTelevisione Italiana
16,384 IPs
AS3275
CINECA CONSORZIO INTERUNIVERSITARIO
16,384 IPs
Why litport?
Litport provide private solutions since 2008, and offer public services since 2019. We are here to change the game.

Custom software
Our website and infrastructure are managed by completely custom software made from the scratch. Designed and engineered by top notch professionals around the world specifically for litport and you.

Authentication by user/pass or by IP
Easily authenticate using username and password, or whitelist your IP as an alternative.

No blocks, no CAPTCHAs
Run your accounts and requests smoothly and forget about blocks, EV/PVs and CAPTCHAs.
Wanna try best proxy solution? It is fast and easy.