Mobile proxy servers in Novara, Piedmont
There are 71k Internet users in Novara. Become one of them with our top quality proxy servers.
Leverage our sophisticated technology to get as many residential IPs as possible. Satisfaction guarantee, 100% moneyback.
We use only real sim-card and enterprise grade hardware to get top 4G/LTE speeds. Fast IP rotation.

32% better
than the mobile residential proxy market average

209,614 unique IPs
were used by our clients within past 24 hours

5,400
happy customers from all over the world
Other big cities in Italy
Work with any software and any website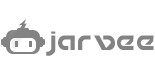 We guarantee work with any software that support HTTP proxies. In case of any issues our support will always help you to set it up.
Biggest ASNs in Italy
AS12663
Vodafone Italia S.p.A.
577,536 IPs
AS3302
IRIDEOS S.P.A.
319,488 IPs
AS3313
BT Italia S.p.A.
178,944 IPs
AS6762
TELECOM ITALIA SPARKLE S.p.A.
140,544 IPs
AS5396
IRIDEOS S.P.A.
118,272 IPs
AS12797
BT Italia S.p.A.
98,816 IPs
AS44957
Vodafone Italia S.p.A.
98,560 IPs
AS6882
Regione Toscana
73,728 IPs
AS42165
European Commission - Directorate General - Joint Research Centre
65,536 IPs
AS21056
Welcome Italia S.p.A
64,000 IPs
AS39636
IREN ENERGIA S.P.A
41,984 IPs
AS34081
INCUBATEC GmbH - Srl
38,912 IPs
AS5382
PLANET SERVICE SRL
32,768 IPs
AS48544
Tecnotel Servizi Tecnologici srl
22,272 IPs
AS3269
Telecom Italia S.p.A.
19,540 IPs
AS29177
Asco TLC S.p.A.
18,432 IPs
AS44513
Optima Italia S.p.A.
17,408 IPs
AS20912
Giuliano Claudio Peritore trading as Panservice s.a.s. di Cuseo Fabrizio & C.
16,384 IPs
AS8234
RAI RadioTelevisione Italiana
16,384 IPs
AS29438
Momax Network S.r.l.
16,384 IPs
AS47408
Mandarin S.p.A.
16,384 IPs
AS201333
Naquadria S.R.L.
13,824 IPs
Is it the best proxy provider?
Litport provide private solutions since 2008, and offer public services since 2019. We are here to change the game.

Solid foundation
Proxy servers are the foundation to many business processes. We provide the top quality, so you can build safely and fast to succeed in your goals.

Sticky IP address
Sticky session is important for testing and many other purposes, we know it. Our rotation settings provide maximum flexibility to get new IP only when you need it.

Scalable solutions
We serve companies at any sizes. From small startups to test an idea to enterprises to serve millions of requests.
Wanna try best proxy solution? It is fast and easy.