Mobile proxy servers in Parma, Emilia-Romagna
There are 116k Internet users in Parma. Become one of them with our top quality proxy servers.
Leverage our sophisticated technology to get as many residential IPs as possible. Fast IP rotation.
We use only real sim-card and enterprise grade hardware to get top 4G/LTE speeds. No CAPTCHAs, blocks and verifications.

368 GB
of data processed within past 24 hours

5,200
happy customers from all over the world

609,789 unique IPs
were used by our clients within past 24 hours
Other big cities in Italy
Work with any software and any website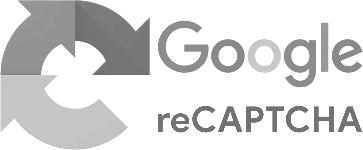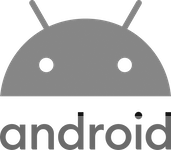 We guarantee work with any software that support HTTP proxies. In case of any issues our support will always help you to set it up.
Biggest ASNs in Italy
AS3302
IRIDEOS S.P.A.
319,488 IPs
AS5602
IRIDEOS S.P.A.
125,184 IPs
AS44957
Vodafone Italia S.p.A.
98,560 IPs
AS21176
Engineering D.HUB S.p.A.
84,992 IPs
AS5535
Food And Agriculture Organization of the United Nations
66,304 IPs
AS61315
SED Multitel s.r.l.
49,152 IPs
AS31638
Lepida S.c.p.A.
45,312 IPs
AS39636
IREN ENERGIA S.P.A
41,984 IPs
AS34081
INCUBATEC GmbH - Srl
38,912 IPs
AS8816
Metrolink S.R.L.
22,784 IPs
AS34758
Interplanet S.r.l.
20,480 IPs
AS49289
Omegacom S.R.L.S.
18,688 IPs
AS29177
Asco TLC S.p.A.
18,432 IPs
AS44513
Optima Italia S.p.A.
17,408 IPs
AS200043
CESENA NET S.R.L.
15,360 IPs
AS9076
PA EVOLUTION S.R.L.
14,336 IPs
AS201333
Naquadria S.R.L.
13,824 IPs
Is it the best proxy provider?
Litport is designed and managed to provide you highest data quality and guaranteed anonymity.

Rotating proxies
Our rotating proxy network let you get a new IP without any effort, thanks to our advanced proxy rotation. You can get IP from the same location or you can switch to another city, state or even country. All based on your rotation settings.

Anonymous Proxies
All proxies in our system are anonymous. We don't use any extra headers keeping private your original IP and location.

100% ethical and legal
No virus-infected computers, hacked phones and IoT. Our services are based on official contracts with mobile carriers around the world.

Unmetered Bandwidth
There are no limitations on data transfer. Focus on your business, don't worry about traffic.

Fast and reliable
Run your requests at blazing 4G/LTE speeds as high as 50 Mbps.

Shared or private
Our plans will satisfy any needs. Private devices, shared devices and shared pools. Save money and get the best performance.