Mobile proxy servers in Treviso, Veneto
There are 124k Internet users in Treviso. Become one of them with our top quality proxy servers.
Leverage our sophisticated technology to get as many residential IPs as possible. Change IP via API on demand.
We use only real sim-card and enterprise grade hardware to get top 4G/LTE speeds. Only legal devices.

45% faster
than the mobile residential proxy market average

717,744 unique IPs
were used by our clients within past 24 hours

5,200
happy customers from all over the world
Other big cities in Italy
Work with any software and any website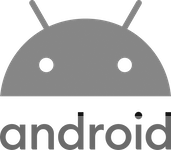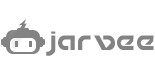 We guarantee work with any software that support HTTP proxies. In case of any issues our support will always help you to set it up.
Biggest ASNs in Italy
AS12663
Vodafone Italia S.p.A.
577,536 IPs
AS24771
Fiat Information Technology, Excellence and Methods S.p.A.
197,120 IPs
AS3313
BT Italia S.p.A.
178,944 IPs
AS5602
IRIDEOS S.P.A.
125,184 IPs
AS5396
IRIDEOS S.P.A.
118,272 IPs
AS12797
BT Italia S.p.A.
98,816 IPs
AS44957
Vodafone Italia S.p.A.
98,560 IPs
AS39120
Convergenze S.p.A.
94,720 IPs
AS20811
Brennercom S.p.A.
68,608 IPs
AS48135
Leonardo S.p.A.
67,584 IPs
AS5609
Telecom Italia S.p.A.
65,536 IPs
AS20981
InnovaPuglia SpA
65,536 IPs
AS21056
Welcome Italia S.p.A
64,000 IPs
AS39636
IREN ENERGIA S.P.A
41,984 IPs
AS5382
PLANET SERVICE SRL
32,768 IPs
AS8660
Italiaonline S.p.A.
28,672 IPs
AS48544
Tecnotel Servizi Tecnologici srl
22,272 IPs
AS34758
Interplanet S.r.l.
20,480 IPs
AS29177
Asco TLC S.p.A.
18,432 IPs
AS8234
RAI RadioTelevisione Italiana
16,384 IPs
AS3275
CINECA CONSORZIO INTERUNIVERSITARIO
16,384 IPs
AS9076
PA EVOLUTION S.R.L.
14,336 IPs
How litport is different?
Litport provide private solutions since 2008, and offer public services since 2019. We are here to change the game.

Private devices
All of our proxies are completely private and are not public proxies in any form.

Multiple ISPs
Most of our locations offer you multiple carriers to get maximum amount of unique mobile IPs in the area.

HTTP Protocol
Our proxies can work with any software that support HTTP proxies. Need SOCKS5? No worries, just contact us.

100% ethical and legal
No virus-infected computers, hacked phones and IoT. Our services are based on official contracts with mobile carriers around the world.

Satisfaction guarantee
Order any package, give it a test. If it doesn't work for you, we will make 100% refund.
See our ToS for details.

Servers distribution
Our servers are located in different countries to provide you minimum ping to your proxy and get you maximum 4G/LTE speed.