Mobile proxy servers in Kemerovo, Kemerovo Oblast
There are 334k Internet users in Kemerovo. Become one of them with our top quality proxy servers.
Leverage our sophisticated technology to get as many residential IPs as possible. Competitive and flexible pricing.
We use only real sim-card and enterprise grade hardware to get top 4G/LTE speeds. No contracts, no commitments.

877 GB
of data processed within past 24 hours

84,727 unique IPs
were used by our clients within past 24 hours

45% faster
than the mobile residential proxy market average
Other big cities in Russia
Work with any software and any website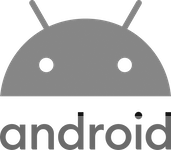 We guarantee work with any software that support HTTP proxies. In case of any issues our support will always help you to set it up.
Biggest ASNs in Russia
AS25513
PJSC Moscow city telephone network
465,664 IPs
AS28840
OJSC OAO TATTELECOM
336,896 IPs
AS8369
Intersvyaz-2 JSC
326,656 IPs
AS3267
The federal state autonomous educational establishment of additional professional education Center of Realization of State Educational Policy and Informational Technologies
272,640 IPs
AS25515
PJSC Rostelecom
234,496 IPs
AS12683
PJSC Rostelecom
198,656 IPs
AS31514
OOO Trivon Networks
139,520 IPs
AS29124
Iskratelecom CJSC
134,400 IPs
AS21017
PJSC Rostelecom
114,688 IPs
AS34665
Petersburg Internet Network ltd.
97,536 IPs
AS31036
JSC ER-Telecom Holding
95,232 IPs
AS39435
JSC ER-Telecom Holding
75,264 IPs
AS8595
OOO WestCall Ltd.
73,728 IPs
AS15468
PJSC Rostelecom
69,632 IPs
AS51645
JSC ER-Telecom Holding
68,096 IPs
AS8443
PJSC Rostelecom
65,536 IPs
AS25408
JSC ER-Telecom Holding
62,976 IPs
AS41668
JSC ER-Telecom Holding
62,976 IPs
AS56420
JSC ER-Telecom Holding
62,208 IPs
Why litport?
Litport is designed and managed to provide you highest data quality and guaranteed anonymity.
—
No blocks, no CAPTCHAs
Run your accounts and requests smoothly and forget about blocks, EV/PVs and CAPTCHAs.
—
Custom software
Our website and infrastructure are managed by completely custom software made from the scratch. Designed and engineered by top notch professionals around the world specifically for litport and you.
—
Shared or private
Our plans will satisfy any needs. Private devices, shared devices and shared pools. Save money and get the best performance.
—
Private devices
All of our proxies are completely private and are not public proxies in any form.
—
Real support
We don't use robots to reply on your messages. Your question will be solved by top quality engineers of our support team. We also offer support via Skype, Telegram and email.
—
Unmetered Bandwidth
There are no limitations on data transfer. Focus on your business, don't worry about traffic.