Mobile proxy servers in Voronezh, Voronezh Oblast
There are 591k Internet users in Voronezh. Become one of them with our top quality proxy servers.
Leverage our sophisticated technology to get as many residential IPs as possible. Satisfaction guarantee, 100% moneyback.
We use only real sim-card and enterprise grade hardware to get top 4G/LTE speeds. Real engineers in support team.

61,402 unique IPs
were used by our clients within past 24 hours

5,400
happy customers from all over the world

32% better
than the mobile residential proxy market average
Other big cities in Russia
Work with any software and any website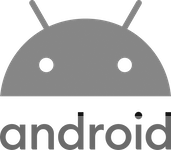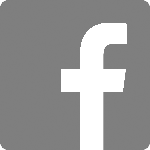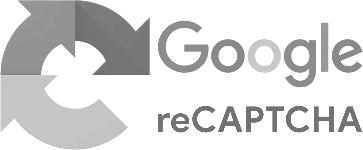 We guarantee work with any software that support HTTP proxies. In case of any issues our support will always help you to set it up.
Biggest ASNs in Russia
AS42610
PJSC Rostelecom
523,264 IPs
AS25513
PJSC Moscow city telephone network
465,664 IPs
AS20485
Joint Stock Company TransTeleCom
353,792 IPs
AS8369
Intersvyaz-2 JSC
326,656 IPs
AS3267
The federal state autonomous educational establishment of additional professional education Center of Realization of State Educational Policy and Informational Technologies
272,640 IPs
AS41733
Perspectiva Ltd.
262,144 IPs
AS25515
PJSC Rostelecom
234,496 IPs
AS15774
Joint Stock Company TransTeleCom
232,704 IPs
AS21127
JSC Zap-Sib TransTeleCom, Novosibirsk
232,448 IPs
AS12668
LLC KomTehCentr
152,576 IPs
AS35154
PJSC Rostelecom
147,456 IPs
AS12772
JSC ER-Telecom Holding
123,136 IPs
AS51570
JSC ER-Telecom Holding
109,824 IPs
AS8570
PJSC Rostelecom
102,400 IPs
AS34145
JSC ER-Telecom Holding
97,280 IPs
AS31036
JSC ER-Telecom Holding
95,232 IPs
AS29456
PJSC Rostelecom
81,920 IPs
AS34974
PJSC Rostelecom
73,728 IPs
AS5523
JSC CREDO-TELECOM
73,728 IPs
AS8595
OOO WestCall Ltd.
73,728 IPs
AS8443
PJSC Rostelecom
65,536 IPs
How litport is different?
Litport provide private solutions since 2008, and offer public services since 2019. We are here to change the game.
—
Multiple ISPs
Most of our locations offer you multiple carriers to get maximum amount of unique mobile IPs in the area.
—
Real support
We don't use robots to reply on your messages. Your question will be solved by top quality engineers of our support team. We also offer support via Skype, Telegram and email.
—
Fast and reliable
Run your requests at blazing 4G/LTE speeds as high as 50 Mbps.
—
Unmetered Bandwidth
There are no limitations on data transfer. Focus on your business, don't worry about traffic.
—
100% ethical and legal
No virus-infected computers, hacked phones and IoT. Our services are based on official contracts with mobile carriers around the world.
—
Top tier hardware
Our infrastructure is based on enterprise-level hardware to provide maximum security, sustainability and uptime.