Mobile proxy servers in Velyka Bilozerka, Zaporizhzhya Oblast
Become one of Internet users in Velyka Bilozerka with clean residential IP.
Leverage our sophisticated technology to get as many residential IPs as possible. Change IP via API on demand.
We use only real sim-card and enterprise grade hardware to get top 4G/LTE speeds. Only legal devices.

99.9% uptime
allows you to focus on your business goals

45% faster
than the mobile residential proxy market average

5,300
happy customers from all over the world
Other big cities in Ukraine
Work with any software and any website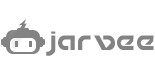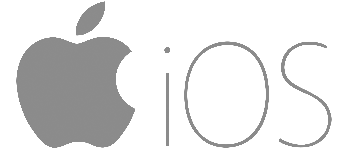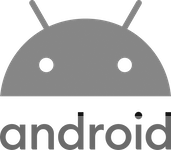 We guarantee work with any software that support HTTP proxies. In case of any issues our support will always help you to set it up.
Biggest ASNs in Ukraine
AS25133
LLC McLaut-Invest
104,192 IPs
AS3255
State Enterprise Scientific and Telecommunication Centre Ukrainian Academic and Research Network of the Institute for Condensed Matter Physics of the National Academy of Science of Ukraine (UARNet)
94,208 IPs
AS15377
ISP Fregat Ltd.
83,968 IPs
AS20590
Donbass Electronic Communications Ltd.
66,048 IPs
AS49223
Everest Broadcasting Company Ltd
66,048 IPs
AS43554
Cifrovye Dispetcherskie Sistemy
65,280 IPs
AS31343
Intertelecom Ltd
61,952 IPs
AS30822
Private Enterprise Mageal
34,816 IPs
AS34187
LLC Renome-Service
34,304 IPs
AS9205
"SATELIT SERVIS" Ltd
33,792 IPs
AS25500
Association of users of Ukrainian Research & Academic Network URAN
32,768 IPs
AS43139
Maximum-Net LLC
30,208 IPs
AS48330
FOP Sinev Maksim Viktorovich
20,736 IPs
AS34248
VELTON.TELECOM Ltd
16,384 IPs
AS51522
DJANKOIONLINE Ltd
16,384 IPs
AS43258
Centr Servisnogo Oblslugovuvannya Ltd
15,616 IPs
AS57093
Yalta-TV KOM Ltd.
13,824 IPs
How litport is different?
Litport is designed and managed to provide you highest data quality and guaranteed anonymity.

Scalable solutions
We serve companies at any sizes. From small startups to test an idea to enterprises to serve millions of requests.

No blocks, no CAPTCHAs
Run your accounts and requests smoothly and forget about blocks, EV/PVs and CAPTCHAs.

Multiple ISPs
Most of our locations offer you multiple carriers to get maximum amount of unique mobile IPs in the area.
Wanna try best proxy solution? It is fast and easy.