Mobile proxy servers in Zhytomyr, Zhytomyr Oblast
There are 198k Internet users in Zhytomyr. Become one of them with our top quality proxy servers.
Leverage our sophisticated technology to get as many residential IPs as possible. No contracts, no commitments.
We use only real sim-card and enterprise grade hardware to get top 4G/LTE speeds. Change IP via API on demand.

32% better
than the mobile residential proxy market average

297,493 unique IPs
were used by our clients within past 24 hours

768 GB
of data processed within past 24 hours
Other big cities in Ukraine
Work with any software and any website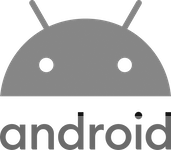 We guarantee work with any software that support HTTP proxies. In case of any issues our support will always help you to set it up.
Biggest ASNs in Ukraine
AS25229
Kyivski Telekomunikatsiyni Merezhi LLC
803,840 IPs
AS21497
PrJSC VF UKRAINE
348,160 IPs
AS39608
Lanet Network Ltd
271,872 IPs
AS6703
PRIVATE JOINT-STOCK COMPANY FARLEP-INVEST
214,272 IPs
AS3326
PRIVATE JOINT STOCK COMPANY DATAGROUP
160,256 IPs
AS3255
State Enterprise Scientific and Telecommunication Centre Ukrainian Academic and Research Network of the Institute for Condensed Matter Physics of the National Academy of Science of Ukraine (UARNet)
94,208 IPs
AS16223
Lanet Network Ltd
69,888 IPs
AS49223
Everest Broadcasting Company Ltd
66,048 IPs
AS25500
Association of users of Ukrainian Research & Academic Network URAN
32,768 IPs
AS28907
Internet Invest Ltd.
32,000 IPs
AS15683
Domashnya Merezha, LLC
28,416 IPs
AS202103
Lanet Network Ltd
24,576 IPs
AS49332
SE Ltd Impulse TRK Impuls-TB
20,736 IPs
AS48330
FOP Sinev Maksim Viktorovich
20,736 IPs
AS41709
Lugansky Merezhy Ltd
18,944 IPs
AS34056
Kyiv Optic Networks ltd
17,920 IPs
AS24896
Intellectual Communications, Limited Liability Company
16,384 IPs
AS197726
Ukrainian Internet Names Center LTD
16,384 IPs
AS20714
Merlin-Telekom LLC
14,336 IPs
AS41665
Tehnologii Budushego LLC
14,336 IPs
AS25521
PJSC Industrial Media Network
13,824 IPs
AS196767
Inmart-Internet LTD
13,312 IPs
Is it the best proxy provider?
Litport is designed and managed to provide you highest data quality and guaranteed anonymity.
—
Top tier hardware
Our infrastructure is based on enterprise-level hardware to provide maximum security, sustainability and uptime.
—
Shared or private
Our plans will satisfy any needs. Private devices, shared devices and shared pools. Save money and get the best performance.
—
Sticky IP address
Sticky session is important for testing and many other purposes, we know it. Our rotation settings provide maximum flexibility to get new IP only when you need it.
—
Only legal devices
Our network consists of only legal endpoints which is 100% under our control. We don't use any botnets, malware, or infected IoT devices.
—
HTTP Protocol
Our proxies can work with any software that support HTTP proxies. Need SOCKS5? No worries, just contact us.
—
Servers distribution
Our servers are located in different countries to provide you minimum ping to your proxy and get you maximum 4G/LTE speed.