Mobile proxy servers in Caserta, Campania
There are 175k Internet users in Caserta. Become one of them with our top quality proxy servers.
Leverage our sophisticated technology to get as many residential IPs as possible. Satisfaction guarantee, 100% moneyback.
We use only real sim-card and enterprise grade hardware to get top 4G/LTE speeds. Real engineers in support team.

639,764 unique IPs
were used by our clients within past 24 hours

99.9% uptime
allows you to focus on your business goals

243 GB
of data processed within past 24 hours
Other big cities in Italy
Work with any software and any website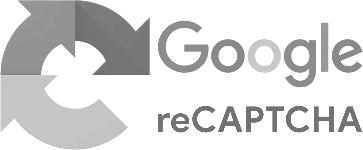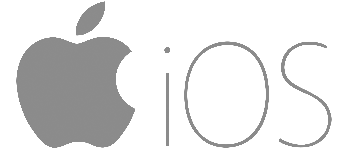 We guarantee work with any software that support HTTP proxies. In case of any issues our support will always help you to set it up.
Biggest ASNs in Italy
AS210278
Sky Italia srl
918,528 IPs
AS15589
CLOUDITALIA TELECOMUNICAZIONI S.P.A.
289,280 IPs
AS29286
SKYLOGIC S.P.A.
225,536 IPs
AS6762
TELECOM ITALIA SPARKLE S.p.A.
140,544 IPs
AS20746
Telecom Italia S.p.A.
118,016 IPs
AS12797
BT Italia S.p.A.
98,816 IPs
AS44957
Vodafone Italia S.p.A.
98,560 IPs
AS39120
Convergenze S.p.A.
94,720 IPs
AS6882
Regione Toscana
73,728 IPs
AS48135
Leonardo S.p.A.
67,584 IPs
AS5609
Telecom Italia S.p.A.
65,536 IPs
AS21056
Welcome Italia S.p.A
64,000 IPs
AS61315
SED Multitel s.r.l.
49,152 IPs
AS28716
Reti Telematiche Italiane S.p.A. (Retelit S.p.A.)
40,192 IPs
AS8660
Italiaonline S.p.A.
28,672 IPs
AS8816
Metrolink S.R.L.
22,784 IPs
AS48544
Tecnotel Servizi Tecnologici srl
22,272 IPs
AS49289
Omegacom S.R.L.S.
18,688 IPs
AS8234
RAI RadioTelevisione Italiana
16,384 IPs
AS9076
PA EVOLUTION S.R.L.
14,336 IPs
AS201333
Naquadria S.R.L.
13,824 IPs
Is it the best proxy provider?
Litport provide private solutions since 2008, and offer public services since 2019. We are here to change the game.

HTTP Protocol
Our proxies can work with any software that support HTTP proxies. Need SOCKS5? No worries, just contact us.

Satisfaction guarantee
Order any package, give it a test. If it doesn't work for you, we will make 100% refund.
See our ToS for details.

Our own infrastructure
We own our devices and have a dedicated team to manage it 24/7/365. This way we can guarantee the best quality on the market.

Sticky IP address
Sticky session is important for testing and many other purposes, we know it. Our rotation settings provide maximum flexibility to get new IP only when you need it.

Top tier hardware
Our infrastructure is based on enterprise-level hardware to provide maximum security, sustainability and uptime.

Authentication by user/pass or by IP
Easily authenticate using username and password, or whitelist your IP as an alternative.