Mobile proxy servers in Como, Lombardy
There are 175k Internet users in Como. Become one of them with our top quality proxy servers.
Leverage our sophisticated technology to get as many residential IPs as possible. Change IP via API on demand.
We use only real sim-card and enterprise grade hardware to get top 4G/LTE speeds. Satisfaction guarantee, 100% moneyback.

32% better
than the mobile residential proxy market average

99.9% uptime
allows you to focus on your business goals

708 GB
of data processed within past 24 hours
Other big cities in Italy
Work with any software and any website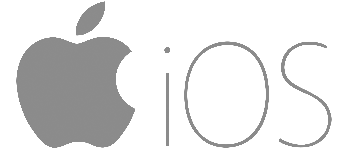 We guarantee work with any software that support HTTP proxies. In case of any issues our support will always help you to set it up.
Biggest ASNs in Italy
AS8968
BT Italia S.p.A.
890,624 IPs
AS15589
CLOUDITALIA TELECOMUNICAZIONI S.P.A.
289,280 IPs
AS29286
SKYLOGIC S.P.A.
225,536 IPs
AS5396
IRIDEOS S.P.A.
118,272 IPs
AS20746
Telecom Italia S.p.A.
118,016 IPs
AS21176
Engineering D.HUB S.p.A.
84,992 IPs
AS42165
European Commission - Directorate General - Joint Research Centre
65,536 IPs
AS28716
Reti Telematiche Italiane S.p.A. (Retelit S.p.A.)
40,192 IPs
AS34081
INCUBATEC GmbH - Srl
38,912 IPs
AS203489
Cloudfire s.r.l.
32,000 IPs
AS8660
Italiaonline S.p.A.
28,672 IPs
AS51580
TIME-NET S.R.L.
26,880 IPs
AS25002
A2A Smart City S.P.A
24,064 IPs
AS49367
Seflow S.N.C. Di Marco Brame' & C.
23,808 IPs
AS8816
Metrolink S.R.L.
22,784 IPs
AS48544
Tecnotel Servizi Tecnologici srl
22,272 IPs
AS44831
Insiel- Informatica per il sistema degli enti locali S.p.A
16,384 IPs
AS20912
Giuliano Claudio Peritore trading as Panservice s.a.s. di Cuseo Fabrizio & C.
16,384 IPs
AS52030
Server Plan S.r.l.
15,616 IPs
Is it the best proxy provider?
Litport provide private solutions since 2008, and offer public services since 2019. We are here to change the game.

Shared or private
Our plans will satisfy any needs. Private devices, shared devices and shared pools. Save money and get the best performance.

Multiple ISPs
Most of our locations offer you multiple carriers to get maximum amount of unique mobile IPs in the area.

Servers distribution
Our servers are located in different countries to provide you minimum ping to your proxy and get you maximum 4G/LTE speed.

Only legal devices
Our network consists of only legal endpoints which is 100% under our control. We don't use any botnets, malware, or infected IoT devices.

Proxy pool growth
We constantly work on expanding our proxy pool to give you the best possible geo coverage with fast speed and low latency.

No contracts, no commitments
All our plans are short-term and can be cancelled at any time.