Mobile proxy servers in Villa Bartolomea, Veneto
Become one of Internet users in Villa Bartolomea with clean residential IP.
Leverage our sophisticated technology to get as many residential IPs as possible. Fast IP rotation.
We use only real sim-card and enterprise grade hardware to get top 4G/LTE speeds. Satisfaction guarantee, 100% moneyback.

45% faster
than the mobile residential proxy market average

99.9% uptime
allows you to focus on your business goals

5,400
happy customers from all over the world
Other big cities in Italy
Work with any software and any website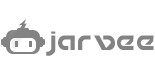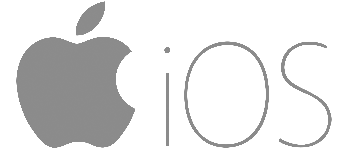 We guarantee work with any software that support HTTP proxies. In case of any issues our support will always help you to set it up.
Biggest ASNs in Italy
AS8968
BT Italia S.p.A.
890,624 IPs
AS24771
Fiat Information Technology, Excellence and Methods S.p.A.
197,120 IPs
AS6762
TELECOM ITALIA SPARKLE S.p.A.
140,544 IPs
AS5396
IRIDEOS S.P.A.
118,272 IPs
AS12797
BT Italia S.p.A.
98,816 IPs
AS44957
Vodafone Italia S.p.A.
98,560 IPs
AS6882
Regione Toscana
73,728 IPs
AS5609
Telecom Italia S.p.A.
65,536 IPs
AS20981
InnovaPuglia SpA
65,536 IPs
AS39636
IREN ENERGIA S.P.A
41,984 IPs
AS203489
Cloudfire s.r.l.
32,000 IPs
AS49367
Seflow S.N.C. Di Marco Brame' & C.
23,808 IPs
AS8816
Metrolink S.R.L.
22,784 IPs
AS3269
Telecom Italia S.p.A.
19,540 IPs
AS49289
Omegacom S.R.L.S.
18,688 IPs
AS48500
Irpinia Net-Com SRL
17,920 IPs
AS44513
Optima Italia S.p.A.
17,408 IPs
AS8234
RAI RadioTelevisione Italiana
16,384 IPs
AS52030
Server Plan S.r.l.
15,616 IPs
Why litport?
Litport provide private solutions since 2008, and offer public services since 2019. We are here to change the game.

Top tier hardware
Our infrastructure is based on enterprise-level hardware to provide maximum security, sustainability and uptime.

Sticky IP address
Sticky session is important for testing and many other purposes, we know it. Our rotation settings provide maximum flexibility to get new IP only when you need it.

Custom software
Our website and infrastructure are managed by completely custom software made from the scratch. Designed and engineered by top notch professionals around the world specifically for litport and you.
Wanna try best proxy solution? It is fast and easy.