Mobile proxy servers in Villaganzerla, Veneto
Become one of Internet users in Villaganzerla with clean residential IP.
Leverage our sophisticated technology to get as many residential IPs as possible. Satisfaction guarantee, 100% moneyback.
We use only real sim-card and enterprise grade hardware to get top 4G/LTE speeds. Competitive and flexible pricing.

99.9% uptime
allows you to focus on your business goals

859,086 unique IPs
were used by our clients within past 24 hours

968 GB
of data processed within past 24 hours
Other big cities in Italy
Work with any software and any website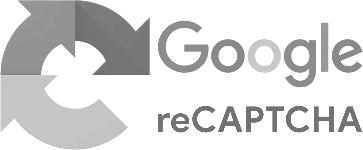 We guarantee work with any software that support HTTP proxies. In case of any issues our support will always help you to set it up.
Biggest ASNs in Italy
AS210278
Sky Italia srl
918,528 IPs
AS15589
CLOUDITALIA TELECOMUNICAZIONI S.P.A.
289,280 IPs
AS5602
IRIDEOS S.P.A.
125,184 IPs
AS20746
Telecom Italia S.p.A.
118,016 IPs
AS20811
Brennercom S.p.A.
68,608 IPs
AS48135
Leonardo S.p.A.
67,584 IPs
AS34081
INCUBATEC GmbH - Srl
38,912 IPs
AS51580
TIME-NET S.R.L.
26,880 IPs
AS12445
A2A Smart City S.P.A
26,624 IPs
AS9137
Uno Communications SpA
24,576 IPs
AS49289
Omegacom S.R.L.S.
18,688 IPs
AS29177
Asco TLC S.p.A.
18,432 IPs
AS44513
Optima Italia S.p.A.
17,408 IPs
AS20912
Giuliano Claudio Peritore trading as Panservice s.a.s. di Cuseo Fabrizio & C.
16,384 IPs
AS44831
Insiel- Informatica per il sistema degli enti locali S.p.A
16,384 IPs
AS8234
RAI RadioTelevisione Italiana
16,384 IPs
AS29438
Momax Network S.r.l.
16,384 IPs
AS52030
Server Plan S.r.l.
15,616 IPs
AS201333
Naquadria S.R.L.
13,824 IPs
Why litport?
Litport provide private solutions since 2008, and offer public services since 2019. We are here to change the game.
—
Rotating proxies
Our rotating proxy network let you get a new IP without any effort, thanks to our advanced proxy rotation. You can get IP from the same location or you can switch to another city, state or even country. All based on your rotation settings.
—
Fast and reliable
Run your requests at blazing 4G/LTE speeds as high as 50 Mbps.
—
Shared or private
Our plans will satisfy any needs. Private devices, shared devices and shared pools. Save money and get the best performance.
—
HTTP Protocol
Our proxies can work with any software that support HTTP proxies. Need SOCKS5? No worries, just contact us.
—
Sharing know-how
You do web scraping, ad verification, SEO monitoring? We do that for many years on enterprise level. We know how to solve issues and how top quality proxy should work.
—
Servers distribution
Our servers are located in different countries to provide you minimum ping to your proxy and get you maximum 4G/LTE speed.