Mobile proxy servers in Granada, Andalusia
There are 272k Internet users in Granada. Become one of them with our top quality proxy servers.
Leverage our sophisticated technology to get as many residential IPs as possible. No CAPTCHAs, blocks and verifications.
We use only real sim-card and enterprise grade hardware to get top 4G/LTE speeds. Competitive and flexible pricing.

5,300
happy customers from all over the world

182 GB
of data processed within past 24 hours

885,150 unique IPs
were used by our clients within past 24 hours
Other big cities in Spain
Work with any software and any website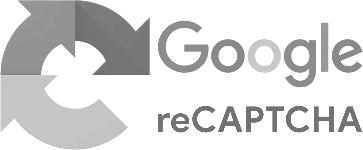 We guarantee work with any software that support HTTP proxies. In case of any issues our support will always help you to set it up.
Biggest ASNs in Spain
AS29119
ServiHosting Networks S.L.
493,312 IPs
AS13041
Consorci de Serveis Universitaris de Catalunya
311,808 IPs
AS8903
EVOLUTIO CLOUD ENABLER S.A. UNIPERSONAL
169,728 IPs
AS39738
Telecom Castilla La Mancha
131,072 IPs
AS35699
Adamo Telecom Iberia S.A.
112,384 IPs
AS2134
Produban Servicios Informaticos Generales, S.L.
98,560 IPs
AS39069
Comunidad Autonoma de la Region de Murcia
65,536 IPs
AS16206
XFERA Moviles S.A.
54,784 IPs
AS43160
Mdc Datacenter S.L.
36,352 IPs
AS20921
Orange Espagne SA
34,304 IPs
AS12321
XTRA TELECOM S.A.
32,768 IPs
AS62235
Albacete Sistemas y Servicios SL
26,112 IPs
AS15915
World Wide Web Ibercom S.A.
24,576 IPs
AS201746
Olivenet Network S.L.
24,064 IPs
AS198193
Television por Cable Santa Pola, S.L.
23,040 IPs
AS15734
EQUINIX (SPAIN) ENTERPRISES SLU
22,016 IPs
AS35394
Televideo Novelda S.A. (Unipersonal)
20,224 IPs
AS42612
DinaHosting S.L.
19,456 IPs
AS200738
Interfibra Telecomunicaciones, S.L.
18,176 IPs
AS3324
Fujitsu Technology Solutions, S.A.
17,920 IPs
AS39020
Comvive Servidores S.L.
17,664 IPs
AS201453
Nostravant S.L.L.
16,640 IPs
AS39144
Redes Digitales de Telecomunicacion en Internet SL
16,384 IPs
AS41368
TV ALMANSA, S.L.
13,056 IPs
AS57970
OLE COMUNICACION S.L.
12,288 IPs
AS200773
INFORMATICA FUENTEALBILLA S.L.
11,264 IPs
AS57286
GIGAS HOSTING S.A.
11,264 IPs
AS197077
Axartel Comunicaciones S.L.
10,496 IPs
AS16039
Knet Comunicaciones, S.L.
10,240 IPs
AS205718
ALCORT INGENIERIA Y ASESORIA S.L.
10,240 IPs
Why litport?
Litport provide private solutions since 2008, and offer public services since 2019. We are here to change the game.

IP rotation
Change IP address every X minutes for maximum anonymity and geographic coverage.

Proxy pool growth
We constantly work on expanding our proxy pool to give you the best possible geo coverage with fast speed and low latency.

Flexible pricing policy
In most of our locations we provide flexible packages that allow you to get best price and features ratio.

Only legal devices
Our network consists of only legal endpoints which is 100% under our control. We don't use any botnets, malware, or infected IoT devices.

Top tier hardware
Our infrastructure is based on enterprise-level hardware to provide maximum security, sustainability and uptime.

Scalable solutions
We serve companies at any sizes. From small startups to test an idea to enterprises to serve millions of requests.