Mobile proxy servers in Miami, Florida
There are 11k Internet users in Miami. Become one of them with our top quality proxy servers.
Leverage our sophisticated technology to get as many residential IPs as possible. Real engineers in support team.
We use only real sim-card and enterprise grade hardware to get top 4G/LTE speeds. No contracts, no commitments.

4,600
happy customers from all over the world

492,360 unique IPs
were used by our clients within past 24 hours

45% faster
than the mobile residential proxy market average
Other big cities in United States
Work with any software and any website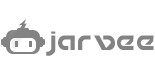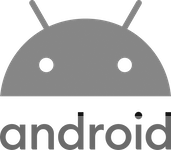 We guarantee work with any software that support HTTP proxies. In case of any issues our support will always help you to set it up.
Biggest ASNs in United States
AS297
National Aeronautics and Space Administration
932,608 IPs
AS40676
Psychz Networks
832,256 IPs
AS8103
Florida Department of Management Services - Division of Telecommunications
812,544 IPs
AS33070
Rackspace Hosting
791,808 IPs
AS2572
University of Missouri - dba the Missouri Research and Education Network (MOREnet)
787,968 IPs
AS3354
University of Texas System
786,944 IPs
AS6325
Illinois Century Network
760,064 IPs
AS11404
Wave Broadband
714,496 IPs
AS6181
Cincinnati Bell Telephone Company LLC
702,976 IPs
AS3737
PenTeleData Inc.
661,504 IPs
AS7726
FedEx Internet Technologies Corporation
657,920 IPs
AS3128
University of Wisconsin System
655,360 IPs
AS13649
Flexential Colorado Corp.
633,088 IPs
AS26484
Internet Keeper Global
627,456 IPs
AS7065
Sonoma Interconnect
574,464 IPs
AS33491
Comcast Cable Communications, LLC
558,080 IPs
AS62904
Eonix Corporation
551,168 IPs
AS7011
Frontier Communications of America, Inc.
545,536 IPs
AS13325
State of Michigan, DMB-CNOC
524,544 IPs
AS6939
Hurricane Electric LLC
505,856 IPs
AS18747
IFX Corporation
433,408 IPs
AS4544
ConXioN Corporation
421,120 IPs
AS647
DoD Network Information Center
419,328 IPs
AS5056
Aureon Network Services
414,464 IPs
AS6559
State of NC - State Telecommunications Services
410,368 IPs
AS1503
Headquarters, USAISC
410,112 IPs
AS361
DoD Network Information Center
393,216 IPs
AS6122
Iowa Communications Network
386,560 IPs
AS7381
SunGard Availability Services LP
377,600 IPs
Is it the best proxy provider?
Litport provide private solutions since 2008, and offer public services since 2019. We are here to change the game.

Backconnect Proxies
Our residential backconnect proxies manage IP rotation, you don't need to change any settings. Get new IP address every X minutes, or change it manually via API.

Multiple ISPs
Most of our locations offer you multiple carriers to get maximum amount of unique mobile IPs in the area.

Real support
We don't use robots to reply on your messages. Your question will be solved by top quality engineers of our support team. We also offer support via Skype, Telegram and email.
Wanna try best proxy solution? It is fast and easy.