Mobile proxy servers in Dallas, Texas
There are 9k Internet users in Dallas. Become one of them with our top quality proxy servers.
Leverage our sophisticated technology to get as many residential IPs as possible. No contracts, no commitments.
We use only real sim-card and enterprise grade hardware to get top 4G/LTE speeds. Real engineers in support team.

99.9% uptime
allows you to focus on your business goals

32% better
than the mobile residential proxy market average

376 GB
of data processed within past 24 hours
Other big cities in United States
Work with any software and any website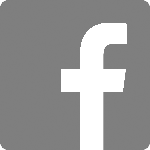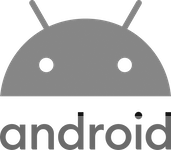 We guarantee work with any software that support HTTP proxies. In case of any issues our support will always help you to set it up.
Biggest ASNs in United States
AS297
National Aeronautics and Space Administration
932,608 IPs
AS2572
University of Missouri - dba the Missouri Research and Education Network (MOREnet)
787,968 IPs
AS7160
Oracle Corporation
759,040 IPs
AS7430
Hewlett-Packard Company
743,168 IPs
AS2687
AT&T Global Network Services, LLC
668,672 IPs
AS7726
FedEx Internet Technologies Corporation
657,920 IPs
AS17184
CBEYOND COMMUNICATIONS, LLC
594,176 IPs
AS2897
Georgia Technology Authority
590,080 IPs
AS19994
Rackspace Hosting
533,504 IPs
AS3598
Microsoft Corporation
526,336 IPs
AS13325
State of Michigan, DMB-CNOC
524,544 IPs
AS17306
JAB Wireless, INC.
520,192 IPs
AS8100
QuadraNet Enterprises LLC
507,392 IPs
AS6939
Hurricane Electric LLC
505,856 IPs
AS35908
Krypt Technologies
435,200 IPs
AS4544
ConXioN Corporation
421,120 IPs
AS647
DoD Network Information Center
419,328 IPs
AS797
AT&T Services, Inc.
412,672 IPs
AS8070
Microsoft Corporation
411,648 IPs
AS2711
Spirit Communications
405,248 IPs
AS1452
Headquarters, USAISC
396,288 IPs
AS6122
Iowa Communications Network
386,560 IPs
AS7381
SunGard Availability Services LP
377,600 IPs
AS1767
Indiana Higher Education Telecommunication System
376,832 IPs
AS1998
State of Minnesota
361,984 IPs
How litport is different?
Litport provide private solutions since 2008, and offer public services since 2019. We are here to change the game.

Servers distribution
Our servers are located in different countries to provide you minimum ping to your proxy and get you maximum 4G/LTE speed.

Rotating proxies
Our rotating proxy network let you get a new IP without any effort, thanks to our advanced proxy rotation. You can get IP from the same location or you can switch to another city, state or even country. All based on your rotation settings.

Real support
We don't use robots to reply on your messages. Your question will be solved by top quality engineers of our support team. We also offer support via Skype, Telegram and email.
Wanna try best proxy solution? It is fast and easy.