Proxy Servers for Instagram
A proxy is an intermediary that shows Instagram not your real IP, but a completely different address. That is, physically you are in London, and thanks to your proxy, Instagram thinks that you are, for example, in Vancouver. We will tell you why and where you should buy a proxy for Instagram.

99.9% uptime
allows you to focus on your business goals

510,692 unique IPs
were used by our clients within past 24 hours

32% better
than the mobile residential proxy market average
Use high-quality mobile proxies to unblock Instagram
Instagram is a social network in which posts are posted not only by world celebrities but also by those who want to advertise their brand. Here are some reasons why you should consider buying an Instagram proxy server:
If you use services to promote your Instagram account that saves you time, you simply can't do without a proxy for Instagram.
If you maintain your account from one country (for example, from America) and give it to a person who lives in another country for promotion, you will constantly have conflicts when logging into your account. You will always face the sign "Your account was logged in suspiciously from the address … ". There will also be malfunctions.
If you are promoting several accounts, you need a proxy, because promoting three or more accounts from 1 IP address can raise suspicions on Instagram and you will face blocking (in the worst case), or with unstable work of services at least. Stopping actions during mass following, error when publishing auto-posting.
Even if you only have 1 account, the biggest mistake you can make is to log in to the cloud service (mass following, auto-posting) using the proxy of the same service. If you log in and don't enter your proxies, you are automatically given shared (batch) proxies. This will inevitably lead to malfunctions.
Work with any software and any website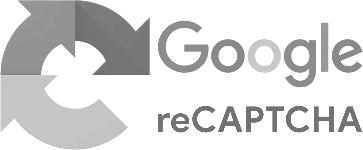 We guarantee work with any software that support HTTP proxies. In case of any issues our support will always help you to set it up.
Why you should choose Litport proxy service
Litport offers a wide range of high-quality solutions. You can buy a proxy for Instagram from us: we set excellent prices and offer comfortable conditions for cooperation. Our advantages:
Litport uses modern equipment and innovative software for the highest quality of services.
4G / LTE speeds as high as 50 Mbps.
When ordering any proxy package, you can conduct a test. If our offer does not suit you, you will 100% refund your money.
Litport is constantly working on expanding proxy.
Our services are 100% ethical and legal.
All proxies are completely private, which ensures your anonymity on the network.
Litport guarantees instant or fast IP rotation (20-30 seconds).
The benefits of proxy servers for Instagram
Promoting Instagram accounts with Litport proxies saves you time doing the following:
massively like posts, view and add entries in targeted posts and comments;
send messages to subscribers/groups with an unlimited number of recipients, blocking inactive subscribers;
multiple account management.
It would seem, what prevents you from doing all this using special software? The answer is on the surface — when you try to log in from multiple accounts from the same IP, you can get not only a temporary, but also a permanent ban, without the possibility of recovery. And all because the administration of Instagram believes that these are dishonest methods of page promotion.
Proxy servers for Instagram are a unique product with many benefits. It also provides the following benefits:
the minimum loading time of the webpage;
stable work of the data center;
the special procedure for processing and compliance with the privacy policy, which restricts the transfer of personal data to third parties;
possibility of choosing a proxy due to geolocation and parameters.
Our process is simple and easy.
Get your proxy in 60 seconds.
For most of our proxy packages we have automated system that will create an account and issue a new proxy for you. Typically we process your order under 60 seconds. Yes, this is that easy and fast.
Select proxy package
Make a payment
Get proxy details in your panel and email
Buy an IG proxy in any country
In Litport you can buy proxies for different countries. We have scalable solutions for Europe, Asia, North and South America. This will expand your opportunities in doing business and promoting your Instagram account. To order a proxy package, contact the specified contacts. We'll immediately make you a suitable offer.
Our most popular locations