Proxy Servers for Pinterest
Using a Pinterest proxy is a way to make your business popular on an international level. This social network is considered as an effective tool for promoting goods and services since it allows you to attract traffic, publish advertising content, and find new customers. By purchasing Pinterest proxy, you can successfully develop your brand abroad, and not be afraid of blocking due to regional bans.

99.9% uptime
allows you to focus on your business goals

32% better
than the mobile residential proxy market average

349,185 unique IPs
were used by our clients within past 24 hours
Use high-quality mobile proxies for Pinterest
Pinterest works on the principle of the more famous Instagram service — users add photos, exchange news, look for interesting information, which gives entrepreneurs room for development. Creating and promoting a page on Pinterest is a good solution if:
You promote your blog and want to become famous in the USA, Europe.
The products or services offered by your company can be assessed visually - for example, accounts dedicated to travel, fashion, cooking, design are popular on Pinterest.
Using a proxy, it's easier and faster to promote the page, because European or American IPs help to avoid being banned when suspicious profile activity is detected.
Work with any software and any website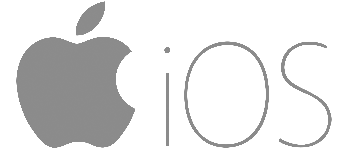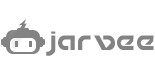 We guarantee work with any software that support HTTP proxies. In case of any issues our support will always help you to set it up.
Why you should choose Litport proxy service
Litport has been a trusted proxy provider since 2008. Thousands of clients apply for the company services because they're sure of their high quality. By applying for a proxy for Pinterest in Litport, you will receive the following benefits:
The constant growth of the proxy pool. Experts are constantly working on this to provide you with the best geo coverage at a fast speed.
Working with Litport, you wouldn't have to deal with blocking and captcha input.
Flexible pricing policy. We provide services at great prices, allowing you to enjoy the best solutions.
Fast IP rotation. In some cases, the IP rotation can be 20-30 seconds.
Litport offers solutions for ordinary users, small and large companies.
The infrastructure is based on the use of high-quality equipment and innovative software.
We work with both HTTP proxies and SOCKS5.
The benefits of proxy servers for Pinterest
Proxy for Pinterest guarantees users:
Save traffic and high connection speed by compressing web pages. If several people can use free proxy servers at the same time, then the personal IP address belongs only to you.
Reliable protection of personal information. Buying a proxy for Pinterest is recommended if you want to keep anonymity on the network.
No glitches. Any problems with paid proxy servers are fixed in a matter of minutes by the product supplier.
Pinterest security. Paid IPs aren't blacklisted, so it's best to use them.
Our process is simple and easy.
Get your proxy in 60 seconds.
For most of our proxy packages we have automated system that will create an account and issue a new proxy for you. Typically we process your order under 60 seconds. Yes, this is that easy and fast.
Select proxy package
Make a payment
Get proxy details in your panel and email
Get a proxy in any country to unblock Pinterest
Litport offers reliable proxy servers for Pinterest. Here you will find IP of the USA, European countries, Asia, Latin America at reasonable prices, which you can buy in bulk or by the piece.
The validity period of proxy Pinterest isn't limited — you can extend the use of the product in your account. If the selected IP doesn't fit, exchange it for a new one or return the money within a day from the date of purchase.
Each client is provided with round-the-clock technical support. Experienced consultants are ready to help in solving any issues, from choosing a proxy taking into account your goals, to setting up and troubleshooting.
Our most popular locations