Mobile proxy servers in Santa Rosa, California
There are 225k Internet users in Santa Rosa. Become one of them with our top quality proxy servers.
Leverage our sophisticated technology to get as many residential IPs as possible. No CAPTCHAs, blocks and verifications.
We use only real sim-card and enterprise grade hardware to get top 4G/LTE speeds. No contracts, no commitments.

32% better
than the mobile residential proxy market average

99.9% uptime
allows you to focus on your business goals

762,968 unique IPs
were used by our clients within past 24 hours
Other big cities in United States
Work with any software and any website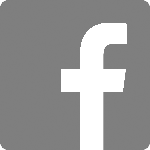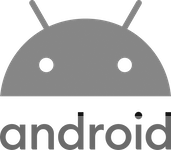 We guarantee work with any software that support HTTP proxies. In case of any issues our support will always help you to set it up.
Biggest ASNs in United States
AS386
Air Force Systems Networking
838,144 IPs
AS6621
Hughes Network Systems
837,120 IPs
AS8103
Florida Department of Management Services - Division of Telecommunications
812,544 IPs
AS33588
Charter Communications
803,328 IPs
AS2572
University of Missouri - dba the Missouri Research and Education Network (MOREnet)
787,968 IPs
AS3354
University of Texas System
786,944 IPs
AS6325
Illinois Century Network
760,064 IPs
AS6181
Cincinnati Bell Telephone Company LLC
702,976 IPs
AS72
Schlumberger Limited
667,392 IPs
AS3737
PenTeleData Inc.
661,504 IPs
AS7726
FedEx Internet Technologies Corporation
657,920 IPs
AS11232
Midcontinent Communications
653,824 IPs
AS4193
State of Washington
652,544 IPs
AS13649
Flexential Colorado Corp.
633,088 IPs
AS14977
State of Wyoming Department A&I
595,200 IPs
AS17184
CBEYOND COMMUNICATIONS, LLC
594,176 IPs
AS2897
Georgia Technology Authority
590,080 IPs
AS33651
Comcast Cable Communications, LLC
454,656 IPs
AS3999
The Pennsylvania State University
443,648 IPs
AS18747
IFX Corporation
433,408 IPs
AS10753
Level 3 Parent, LLC
426,240 IPs
AS4544
ConXioN Corporation
421,120 IPs
AS6559
State of NC - State Telecommunications Services
410,368 IPs
AS1503
Headquarters, USAISC
410,112 IPs
AS2711
Spirit Communications
405,248 IPs
AS17055
University of Utah
398,592 IPs
AS3136
State of WI Dept. of Administration
393,984 IPs
Is it the best proxy provider?
Litport is designed and managed to provide you highest data quality and guaranteed anonymity.

Our own infrastructure
We own our devices and have a dedicated team to manage it 24/7/365. This way we can guarantee the best quality on the market.

Automated setup
For most of our proxies setup process work automatically, you get your proxy within minutes after the payment.

No blocks, no CAPTCHAs
Run your accounts and requests smoothly and forget about blocks, EV/PVs and CAPTCHAs.

1 day plans
We have plans for just one day. Get it for quick use and testing purposes.

Servers distribution
Our servers are located in different countries to provide you minimum ping to your proxy and get you maximum 4G/LTE speed.

Real support
We don't use robots to reply on your messages. Your question will be solved by top quality engineers of our support team. We also offer support via Skype, Telegram and email.