Mobile proxy servers in Wichita, Kansas
There are 338k Internet users in Wichita. Become one of them with our top quality proxy servers.
Leverage our sophisticated technology to get as many residential IPs as possible. No CAPTCHAs, blocks and verifications.
We use only real sim-card and enterprise grade hardware to get top 4G/LTE speeds. Change IP via API on demand.

99.9% uptime
allows you to focus on your business goals

32% better
than the mobile residential proxy market average

933 GB
of data processed within past 24 hours
Other big cities in United States
Work with any software and any website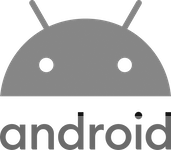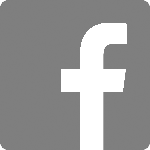 We guarantee work with any software that support HTTP proxies. In case of any issues our support will always help you to set it up.
Biggest ASNs in United States
AS26496
GoDaddy.com, LLC
935,168 IPs
AS386
Air Force Systems Networking
838,144 IPs
AS8103
Florida Department of Management Services - Division of Telecommunications
812,544 IPs
AS33588
Charter Communications
803,328 IPs
AS36375
University of Michigan
793,600 IPs
AS46887
Lightower Fiber Networks I, LLC
788,736 IPs
AS6325
Illinois Century Network
760,064 IPs
AS7160
Oracle Corporation
759,040 IPs
AS7430
Hewlett-Packard Company
743,168 IPs
AS6453
TATA COMMUNICATIONS (AMERICA) INC
677,888 IPs
AS2687
AT&T Global Network Services, LLC
668,672 IPs
AS7046
MCI Communications Services, Inc. d/b/a Verizon Business
656,896 IPs
AS87
Indiana University
655,616 IPs
AS11232
Midcontinent Communications
653,824 IPs
AS10430
Washington State K-20 Telecommunications Network
647,936 IPs
AS26484
Internet Keeper Global
627,456 IPs
AS14977
State of Wyoming Department A&I
595,200 IPs
AS11776
Atlantic Broadband Finance, LLC
566,016 IPs
AS33491
Comcast Cable Communications, LLC
558,080 IPs
AS7011
Frontier Communications of America, Inc.
545,536 IPs
AS2386
AT&T Data Communications Services
491,520 IPs
AS33651
Comcast Cable Communications, LLC
454,656 IPs
AS4544
ConXioN Corporation
421,120 IPs
AS10782
Hewlett-Packard Company
411,648 IPs
AS6559
State of NC - State Telecommunications Services
410,368 IPs
AS1503
Headquarters, USAISC
410,112 IPs
AS2711
Spirit Communications
405,248 IPs
AS361
DoD Network Information Center
393,216 IPs
AS1767
Indiana Higher Education Telecommunication System
376,832 IPs
Is it the best proxy provider?
Litport provide private solutions since 2008, and offer public services since 2019. We are here to change the game.
—
100% ethical and legal
No virus-infected computers, hacked phones and IoT. Our services are based on official contracts with mobile carriers around the world.
—
Backconnect Proxies
Our residential backconnect proxies manage IP rotation, you don't need to change any settings. Get new IP address every X minutes, or change it manually via API.
—
Solid foundation
Proxy servers are the foundation to many business processes. We provide the top quality, so you can build safely and fast to succeed in your goals.
—
Proxy pool growth
We constantly work on expanding our proxy pool to give you the best possible geo coverage with fast speed and low latency.
—
Custom software
Our website and infrastructure are managed by completely custom software made from the scratch. Designed and engineered by top notch professionals around the world specifically for litport and you.
—
Competitive pricing
We offer not only best prices among our competitors, but most flexible and advanced plans. Private devices, shared devices and shared pools.