Mobile proxy servers in Asheville, North Carolina
There are 216k Internet users in Asheville. Become one of them with our top quality proxy servers.
Leverage our sophisticated technology to get as many residential IPs as possible. No CAPTCHAs, blocks and verifications.
We use only real sim-card and enterprise grade hardware to get top 4G/LTE speeds. Real engineers in support team.

5,300
happy customers from all over the world

32% better
than the mobile residential proxy market average

839 GB
of data processed within past 24 hours
Other big cities in United States
Work with any software and any website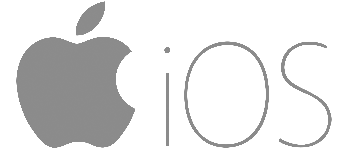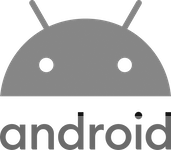 We guarantee work with any software that support HTTP proxies. In case of any issues our support will always help you to set it up.
Biggest ASNs in United States
AS1906
Northrop Grumman
998,400 IPs
AS297
National Aeronautics and Space Administration
932,608 IPs
AS40676
Psychz Networks
832,256 IPs
AS243
Harris Government Systems Sector
818,432 IPs
AS36375
University of Michigan
793,600 IPs
AS46887
Lightower Fiber Networks I, LLC
788,736 IPs
AS6181
Cincinnati Bell Telephone Company LLC
702,976 IPs
AS6453
TATA COMMUNICATIONS (AMERICA) INC
677,888 IPs
AS2687
AT&T Global Network Services, LLC
668,672 IPs
AS4193
State of Washington
652,544 IPs
AS10430
Washington State K-20 Telecommunications Network
647,936 IPs
AS7015
Comcast Cable Communications, LLC
606,464 IPs
AS14977
State of Wyoming Department A&I
595,200 IPs
AS2897
Georgia Technology Authority
590,080 IPs
AS7065
Sonoma Interconnect
574,464 IPs
AS33491
Comcast Cable Communications, LLC
558,080 IPs
AS7011
Frontier Communications of America, Inc.
545,536 IPs
AS13325
State of Michigan, DMB-CNOC
524,544 IPs
AS2386
AT&T Data Communications Services
491,520 IPs
AS1541
Headquarters, USAISC
449,792 IPs
AS8001
Net Access Corporation
432,640 IPs
AS10782
Hewlett-Packard Company
411,648 IPs
AS1503
Headquarters, USAISC
410,112 IPs
AS17055
University of Utah
398,592 IPs
AS2688
AT&T Global Network Services, LLC
392,192 IPs
AS6122
Iowa Communications Network
386,560 IPs
AS1998
State of Minnesota
361,984 IPs
Why litport?
Litport provide private solutions since 2008, and offer public services since 2019. We are here to change the game.
—
Flexible pricing policy
In most of our locations we provide flexible packages that allow you to get best price and features ratio.
—
Rotating proxies
Our rotating proxy network let you get a new IP without any effort, thanks to our advanced proxy rotation. You can get IP from the same location or you can switch to another city, state or even country. All based on your rotation settings.
—
Scalable solutions
We serve companies at any sizes. From small startups to test an idea to enterprises to serve millions of requests.
—
Custom software
Our website and infrastructure are managed by completely custom software made from the scratch. Designed and engineered by top notch professionals around the world specifically for litport and you.
—
Fast IP rotation
On most of our plans and proxies your IP will rotate instantly. In some cases it may take up to 20-30 seconds.
—
Only legal devices
Our network consists of only legal endpoints which is 100% under our control. We don't use any botnets, malware, or infected IoT devices.