Mobile proxy servers in Boise, Idaho
There are 270k Internet users in Boise. Become one of them with our top quality proxy servers.
Leverage our sophisticated technology to get as many residential IPs as possible. No contracts, no commitments.
We use only real sim-card and enterprise grade hardware to get top 4G/LTE speeds. Satisfaction guarantee, 100% moneyback.

628,577 unique IPs
were used by our clients within past 24 hours

99.9% uptime
allows you to focus on your business goals

32% better
than the mobile residential proxy market average
Other big cities in United States
Work with any software and any website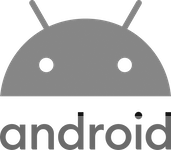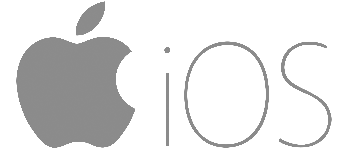 We guarantee work with any software that support HTTP proxies. In case of any issues our support will always help you to set it up.
Biggest ASNs in United States
AS1906
Northrop Grumman
998,400 IPs
AS297
National Aeronautics and Space Administration
932,608 IPs
AS6621
Hughes Network Systems
837,120 IPs
AS243
Harris Government Systems Sector
818,432 IPs
AS6325
Illinois Century Network
760,064 IPs
AS1540
Headquarters, USAISC
711,936 IPs
AS6181
Cincinnati Bell Telephone Company LLC
702,976 IPs
AS2687
AT&T Global Network Services, LLC
668,672 IPs
AS3737
PenTeleData Inc.
661,504 IPs
AS7726
FedEx Internet Technologies Corporation
657,920 IPs
AS3128
University of Wisconsin System
655,360 IPs
AS4193
State of Washington
652,544 IPs
AS10430
Washington State K-20 Telecommunications Network
647,936 IPs
AS7015
Comcast Cable Communications, LLC
606,464 IPs
AS17184
CBEYOND COMMUNICATIONS, LLC
594,176 IPs
AS7065
Sonoma Interconnect
574,464 IPs
AS19994
Rackspace Hosting
533,504 IPs
AS367
DoD Network Information Center
462,592 IPs
AS3999
The Pennsylvania State University
443,648 IPs
AS8001
Net Access Corporation
432,640 IPs
AS4544
ConXioN Corporation
421,120 IPs
AS797
AT&T Services, Inc.
412,672 IPs
AS8070
Microsoft Corporation
411,648 IPs
AS10782
Hewlett-Packard Company
411,648 IPs
AS6559
State of NC - State Telecommunications Services
410,368 IPs
AS6122
Iowa Communications Network
386,560 IPs
AS11022
Alabanza, Inc.
377,856 IPs
AS7381
SunGard Availability Services LP
377,600 IPs
Is it the best proxy provider?
Litport is designed and managed to provide you highest data quality and guaranteed anonymity.

Anonymous Proxies
All proxies in our system are anonymous. We don't use any extra headers keeping private your original IP and location.

Our own infrastructure
We own our devices and have a dedicated team to manage it 24/7/365. This way we can guarantee the best quality on the market.

Private devices
All of our proxies are completely private and are not public proxies in any form.

Competitive pricing
We offer not only best prices among our competitors, but most flexible and advanced plans. Private devices, shared devices and shared pools.

Sticky IP address
Sticky session is important for testing and many other purposes, we know it. Our rotation settings provide maximum flexibility to get new IP only when you need it.

Multiple ISPs
Most of our locations offer you multiple carriers to get maximum amount of unique mobile IPs in the area.